From France there are reports that the former president of the country, Jacques Chirac, died at the age of 86. Chirac was in the presidency from 1995 to 2007. In France itself, Chirac is called the "last president of independent France", implying that today France is experiencing enormous dependence on the United States and enormous pressure from the United States.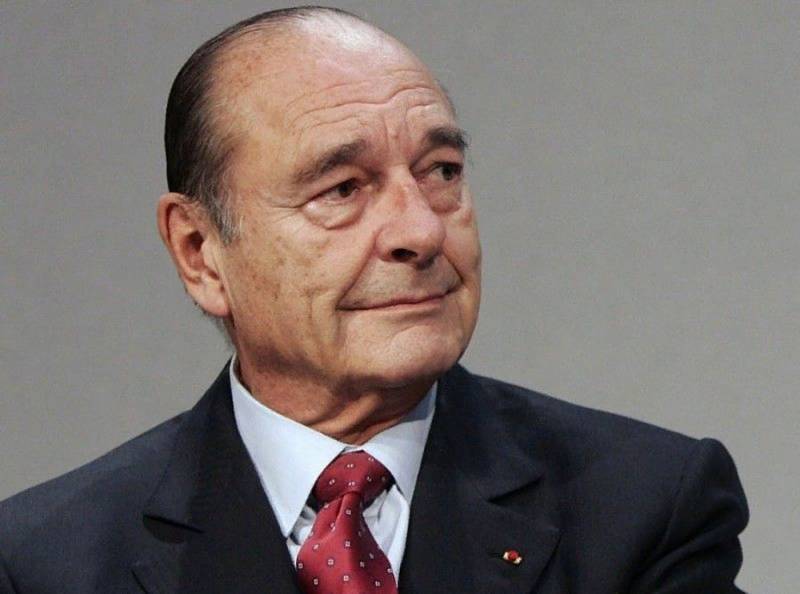 It is worth noting that Chirac was fluent in Russian. The reason for this is as follows: the future French president at a young age took lessons from a former officer of the Russian imperial army. At the age of 19, Jacques Chirac presented his own translation into French of Pushkin's work "Eugene Onegin". The translation seemed to the publishers to be "too original," and so the version of Chirac was rejected. But when Chirac already became a well-known politician, all the publishers of France literally began to hunt for his work - for the primacy of publishing the very translation.
It is noteworthy that Jacques Chirac was a laureate of the State Prize of Russia. He was also awarded a medal dedicated to the 300 anniversary of St. Petersburg.
Chirac was prosecuted after two of his presidential terms. So, in the 2011 year he was sentenced by the court to the 2 years (conditionally) for "abuse of power."
He has repeatedly spoken out for deepening contacts with Russia and for ending the confrontation, the course towards which the European Union supports under American pressure.