NATO continues to support the Ukrainian armed forces. However, in some cases, the support is rather strange. So, the British created a joint venture Komora with Ukrainian business, which, as Ukrainian reporters found out, supplies musical instruments for a separate presidential regiment named after Bogdan Khmelnitsky. Deliveries take place as part of "cooperation with NATO countries."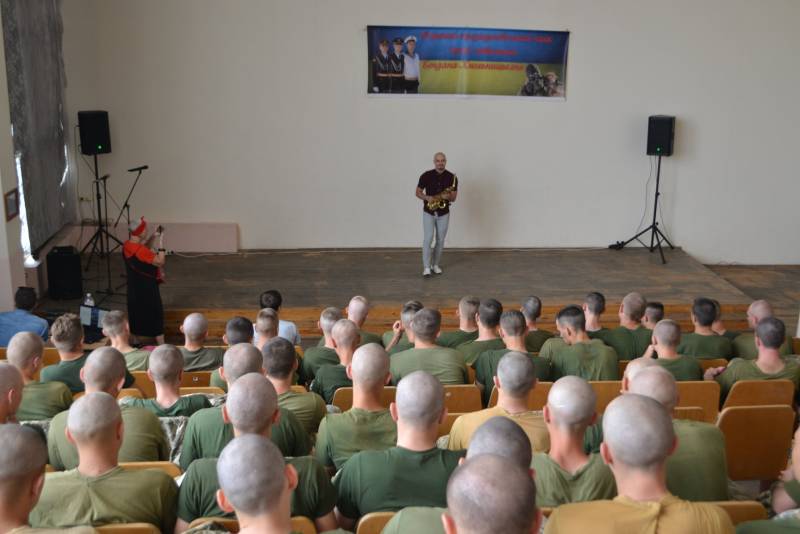 The total amount of instruments purchased by the presidential regiment amounted to 6,1 million UAH. (more than 16,2 million rubles).
The contract was signed on September 23. The end of deliveries is scheduled for December 2 this year.
It turns out that for the regiment several saxophones are purchased at a price of 78 thousand UAH, a concert flute, a tube for 231 thousand UAH, a piccolo flute, drums and drum sets and even LUDWIG LE2365 maracas. In addition, the Latinos pipes, horns and percussion instruments will be delivered to the presidential regiment.
Ukrainian users are discussing an order for a military unit. The most attention was attracted by maracas and Cuban drums - the so-called Conga (Tumbadoras).
Users note, not without irony, that with the purchase of a piccolo flute and a tumbadoras, the Ukrainian army will apparently "meet NATO standards to a greater extent."
Comments of Ukrainian users:
Well, the troubadours are in power.
Now in the "power" people are creative, in order to delight their subtle hearing, a special tool is needed.