In Ukraine, Navy exercises in the Black Sea were launched. We are talking about the northwestern Black Sea part, where, as the Navy press service noted, the crews of ships, support vessels and small armored artillery boats are involved and it is planned to carry out a battle with a conditional enemy ship. In addition, in the course of the maneuvers, the struggle against divers saboteurs and diversions, as well as exercises for the implementation of mine action are being worked out. Marine maneuvers are involved in maneuvers
aviation
and other equipment.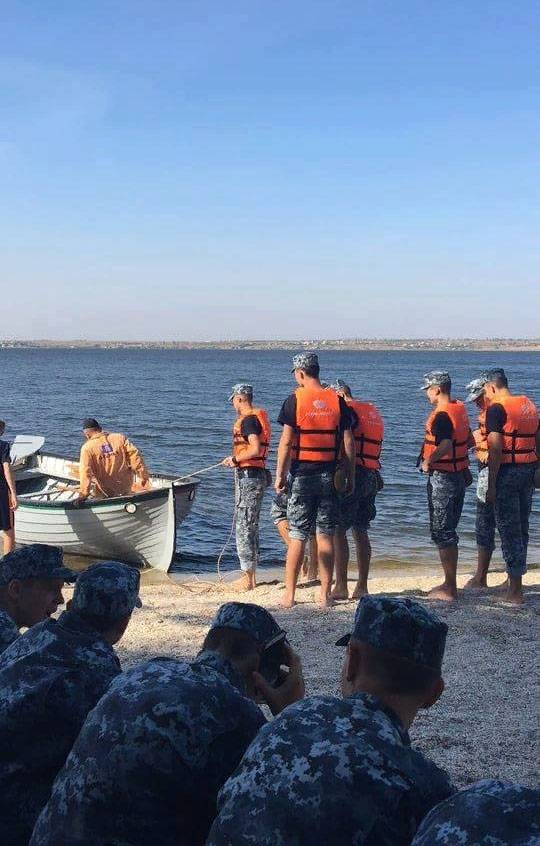 Journalists asked the Russian command in Crimea about the interest shown by the Black Sea
fleet
(Black Sea Fleet) of Russia to the Ukrainian naval maneuvers. The TASS news agency cites a source statement regarding the exercises of the "mosquito fleet" of Ukraine.
From the report:
The exercises, in which small artillery boats are involved, take place mainly in the waters of Ukraine and are not of operational interest to the Russian Black Sea Fleet.
In other words, the Black Sea Fleet ignores the teachings of the "mosquito fleet" of Ukraine.
Among other ships, boats and support vessels of the Navy, the boats of the Gyurza project, which belong to the river class, were involved. This class does not allow them to act away from the coast, so the exercises of the Naval Forces of Ukraine are mostly held in the coastal zone of the Black Sea.
Recall that in Kiev they will not solve the problem of transporting decommissioned Island-class boats handed over to the United States in any way: they won't reach the US port on their own, and transporting them on a cargo ship is too expensive.