The United States decided to deploy a tank battalion on a permanent basis in Lithuania. The American military contingent will be located 10 kilometers from the Belarusian border. This was reported by the press service of the Ministry of Defense of Lithuania.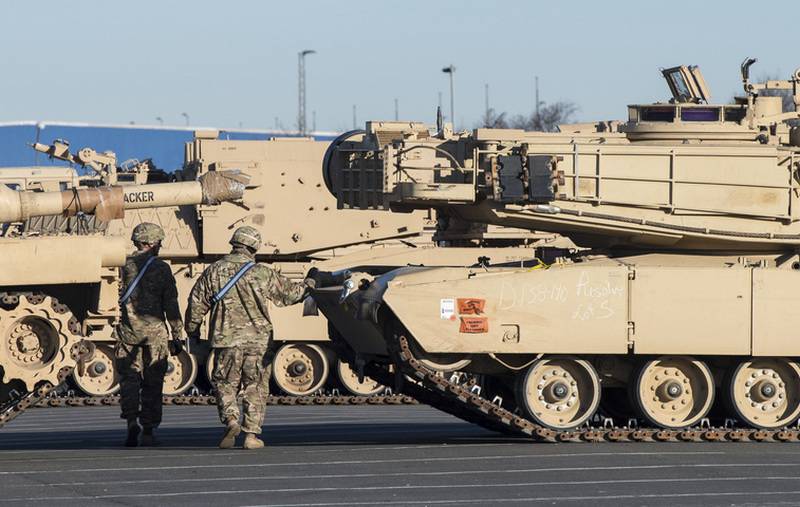 According to a published message, the 1st arrives in Lithuania
tank
battalion of the 9th regiment of the 1st division of the US Army. This battalion will be deployed at a military training ground near the city of Pabrade, about 10 km from the border with Belarus. At the same time, it is specified that the US military will not arrive for carrying out exercises, but for a long deployment.
Lithuania has repeatedly received units of US troops, but this was carried out as part of specific exercises. This time, American troops are not gathering for international exercises, but for long-term deployment
- said the Minister of Defense of the Republic Raimundas Karoblis on this occasion.
The Lithuanian military department specified that about 500 American troops, 30 Abrams tanks, 25 Bradley infantry fighting vehicles and 70 wheeled vehicles arrive in the battalion. The completion of the deployment of the American contingent in Lithuania is scheduled for next spring.
We are consistently and patiently striving to expand the long-term US military participation in Lithuania and throughout the region. Therefore, the long-term presence of the US Army battalion is good
news
and the result of our long-term efforts and investments. US forces are a very important deterrent and will contribute to NATO efforts in the Baltic region
- declared Karoblis.