The other day, the second British aircraft carrier of the Queen Elizabeth type went to sea trials. This is the 280-meter giant "Prince of Wales", the basis of the air group of which should be the deck fighter 5-generation F-35B. The first test frames published by the British Navy were, to put it mildly, not awarded the most flattering assessments of an aircraft carrier by foreign military experts.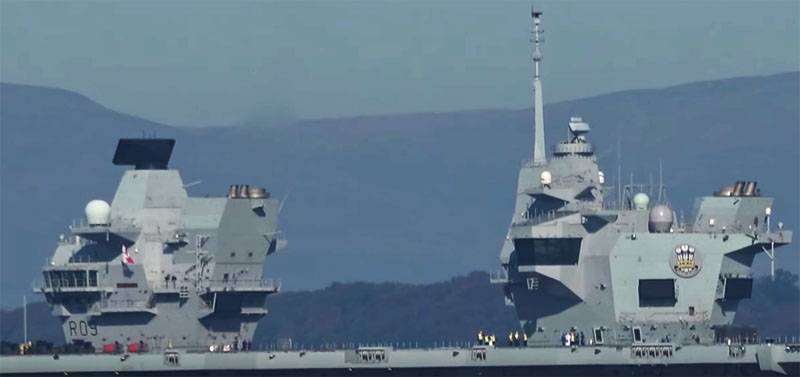 Most criticized zeal in China. The specialized publications are trying to outdo each other in terms of finding flaws in the British aircraft carriers of this class. Thus, the well-known Chinese portal Sohu in Russia publishes the opinion, which is expressed in the following: the latest British aircraft carriers have an increased accident rate.
In this regard, the question arises as to how Chinese experts on photographs of the "Prince of Wales" managed to understand this? In China, it is stated that the accident rate is associated not so much with the aircraft carrier itself as with its aircraft wing. Attention, in particular, is drawn to deck superstructures. The ship was built according to the project, which involves two such superstructures at a certain distance from each other. It is this distance that is defined as a risk and accident factor.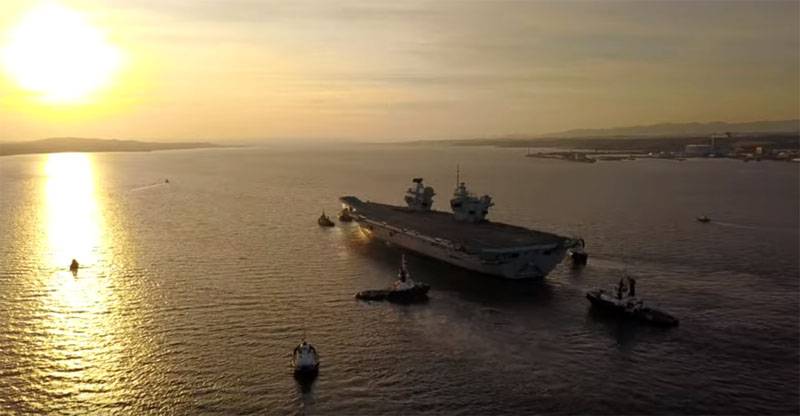 From the material:
Superstructures spaced along the deck can lead to sharp lateral gusts of wind and air currents. The speed of these flows between add-ons will increase. And if at this moment the plane lands on the deck, it can literally be blown off to the side, and it may lose the possibility of balance for a safe landing. Wind, which will increase due to the location of deck structures, can lead to an accident.
At the same time, China expects such a statement to be commented on by manufacturers of aircraft carriers such as Queen Elizabeth, among which BAE Systems occupies a special place. So far, comments from manufacturers have not been published.
And this is a comment by one of the Chinese users of the mentioned publication:
Is Britain still dreaming of a new opium war?