In Russia, mass production of the ORSIS-AR15J rifle, which is an analogue of the American semi-automatic assault rifle AR-15, began. The production was organized by the Russian company ORSIS, RIA reports.
News
with reference to the statement of the official representative of the company.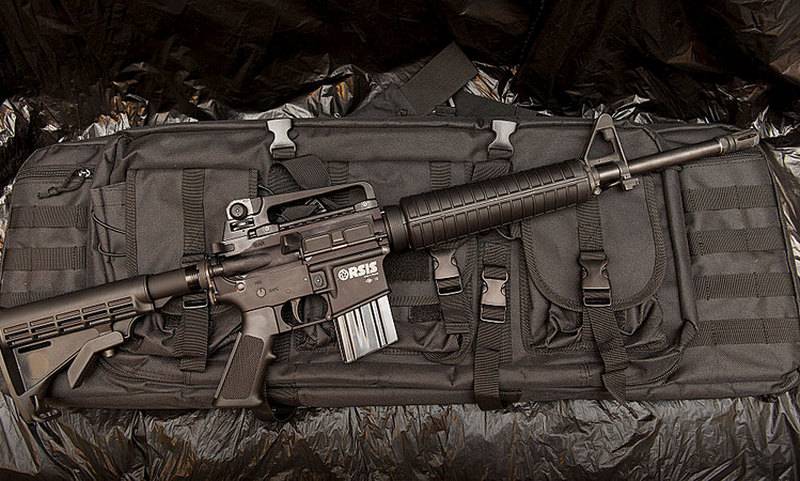 Rifle ORSIS-AR15 photo 2014 year
According to the agency, the Russian company ORSIS at its own production facilities has launched mass production of semi-automatic rifles ORSIS-AR15J. The assembly of "semiautomatic devices" is carried out from components of its own production, and not supplied from abroad. The main feature of this rifle is the company's barrels, which significantly increase accuracy and resource
weapons
.
ORSIS launched the serial production of ORSIS-AR15J semi-automatic rifles. Previously, we collected similar rifles from American components. Now the company has established its own release, independent of the supply of components from the United States
- stated in the company.
It should be noted that the company had previously produced this carbine for hunters, but all components, except the barrel, were supplied from the United States.
AR-15 - American self-loading rifle chambered for 5,56 × 45 mm. Available since 1963. It was developed by ArmaLite as a promising assault rifle for the US Army. In 1959, due to financial difficulties, ArmaLite sold the construction rights to Colt's Manufacturing Company. In the early 1960's, the automatic version of the AR-15 was adopted by the U.S. Army under the designation M16.
Mass production of Orsis weapons systems has been launched on the basis of the scientific and production complex of the Moscow arms factory of the Promtechnology company.