Indian Air Force lost another MiG-21 fighter. The plane crashed a few minutes after takeoff from the air base. It is reported by the Indian edition
Hindustan Times
.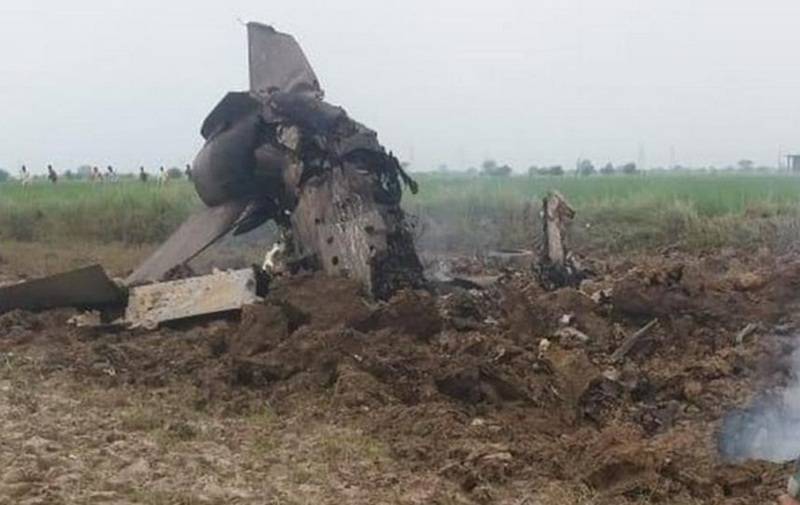 According to the newspaper, the Indian Air Force fighter MiG-21 crashed near the Gwalior Air Force Base in Madhya Pradesh. The fighter made a training flight and crashed a few minutes after takeoff. Both pilots of the crew managed to eject. According to available information, nothing threatens their life and health. As emphasized, the fighter performed a flight without ammunition; after the fall, it completely collapsed. According to preliminary data, there are no victims and destructions on the earth.
The reasons for the fall of the fighter are unknown, their establishment will be undertaken by a special commission of the Indian Air Force.
Note that the loss of the MiG-21 is already the fifth non-combat loss of the Indian Air Force this year. In February, the MiG-27 fighter-bomber crashed in the state of Rajasthan near the Pokhran training ground, and the pilot managed to eject. The second MiG-27 Indian Air Force crashed near the city of Jodhpur also in Rajasthan, the pilot also managed to escape. Before this, the message was February 1, when the Indian Air Force multi-functional fighter Mirage 2000 fell, both pilots died. A few days before the fighter "Jaguar" crashed, the pilot managed to safely eject.