At the annual OSCE conference, which is dedicated to the so-called human dimension, the floor was given to the head of the organization "Belarusians of Crimea" Roman Chegrints. To begin with, it should be noted that these days the conference is being held in Warsaw, the capital of Poland. This event is dedicated primarily to the protection of human rights.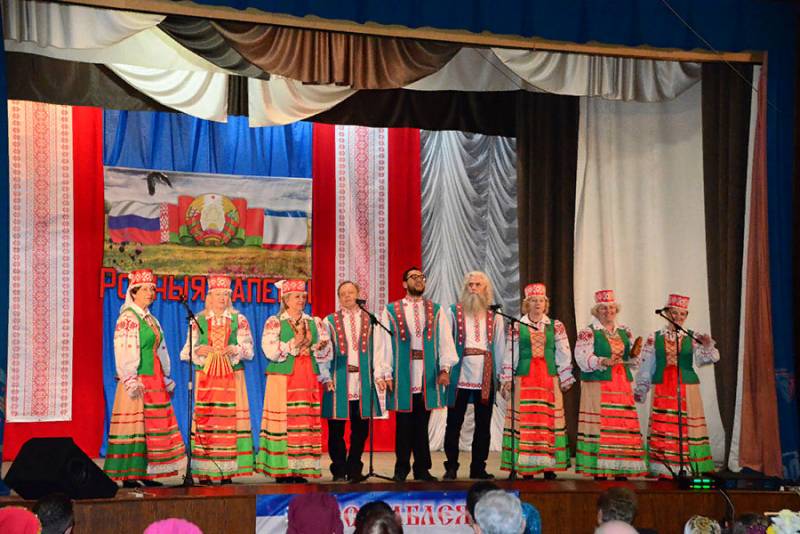 Belarusian National Festival in Crimea
The Politnavigator information portal reports that Roman Chegrinets, in the framework of the OSCE meeting, on behalf of the national-cultural Belarusian autonomy, announced that since the 1991 of the year, the Crimean peninsula has been under Ukrainian occupation.
Roman Chegrinets appealed to the OSCE High Commissioner for National Minorities with a proposal to visit Crimea and there to talk with local residents, including Belarusians. The Chairman of the Crimean Belarus public organization noted that after such a visit and such a conversation, the High Commissioner would have no doubt that the residents of Crimea made the right choice in 2014.
Chegrinets:
In the years when Crimea was part of Ukraine, it was impossible to imagine the creation of an organization that would unite the regional national-cultural organizations of Crimea, including Belarus. It was the 23-year period of the Ukrainian occupation of the peninsula. We were able to create our organization only after Crimea became part of Russia.
It is noteworthy that at the time of the speech of Roman Chegrints, the notorious Refat Chubarov was present in the hall, representing the so-called "Mejlis" (an extremist organization banned in Russia).