The Lower House of Congress has begun official preparations for the impeachment of President of the United States Donald Trump. The head of state is accused of putting pressure on Ukrainian leader Vladimir Zelensky to politically eliminate Joe Biden. one of Trump's main rivals in the upcoming presidential race.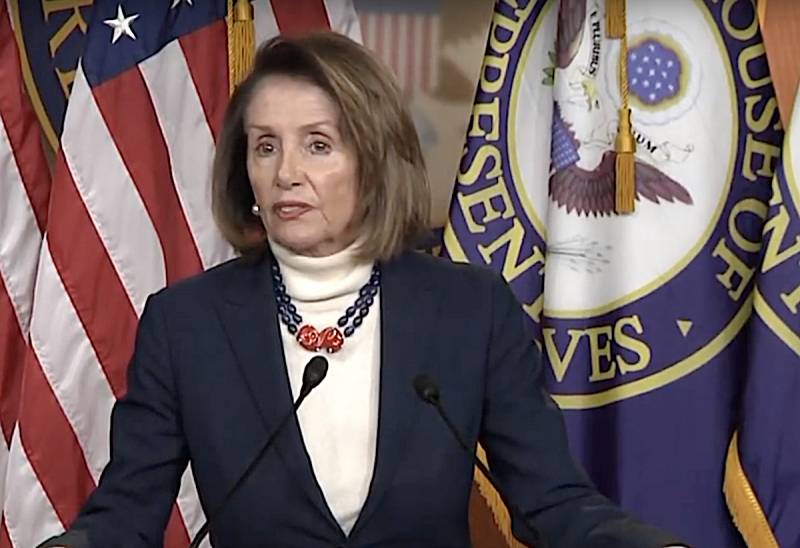 The House of Representatives of the United States Congress, under the control of the Democratic Party, has begun preparatory work for the impeachment procedure, which the deputies want to expose the current president Donald trump. Impeachment is preceded by a formal investigation procedure that Congressmen have already launched.
Trump want to bring to justice
US House Speaker Nancy Pelosi announced an investigation on Tuesday after a private meeting with Democratic colleagues in the lower house of the US parliament.
The president must be held accountable. No one can be above the law.
- said Pelosi: earlier, she treated the impeachment procedure as a controversial decision.
The opinion of the speaker of the American parliament changed soon after reports appeared that Trump had put pressure on Ukrainian President Vladimir Zelensky in a telephone conversation on July 25. It is reported that Donald Trump proposed Zelensky to check the possible corruption details of potential Democratic presidential candidate Joe Biden and his son.
According to Nancy Pelosi, the actions of the American president in the course of negotiations with Zelensky are investigated by six committees of the House of Representatives. In turn, a request for impeachment may ultimately lead to the removal of Trump from office. However, this will require the willingness of the Republican-controlled Senate to support the initiative of colleagues from the lower house.
Joe Biden, in turn, said he would support impeachment if the president did not answer all the questions asked him during the investigation.
President Trump's actions revealed the dishonorable fact that the president betrayed his oath, betrayed our national security and betrayed the integrity of our elections!
- says Nancy Pelosi.
This will be the first Congressional impeachment procedure since the 1998 investigation into Bill Clinton. Then the Democratic President was accused of perjury and obstructing the administration of justice in connection with his intimate relationship with White House trainee Monica Lewinsky.