Italy plans to significantly reduce the cost of launching small satellites into space, abandoning traditional launch vehicles in favor of fighters. As reported
"Nplus1"
Several companies together with the military will be involved in the development of a new satellite launch system.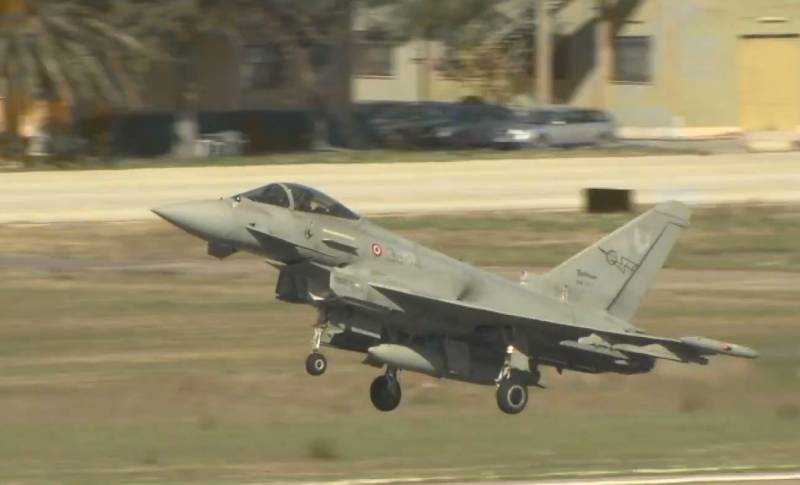 According to the publication, a framework agreement on the joint development of a satellite launch system using fighter planes was signed by the National Research Council, the Italian Air Force Command, Sapienza University of Rome and Sitael. In addition to them, the project will also involve 18 research organizations and Italian companies. At the first stage, it is planned to analyze the feasibility of the project, after which research will be carried out, etc.
The terms of the program are not called, the final result of the project should be prototypes of the system, ready for testing.
As stated, the new system will be used to launch small reconnaissance and communications vehicles into space. The Eurofighter Typhoon fighter was chosen as the basis for the new system.
It should be noted that Italians are not the first to set about developing a system for launching satellites into space using fighters. A similar system was developed in the USA in 2014-2015 years (ALASA project). The Americans chose the F-15 Eagle fighter as the main platform, launching a rocket that would already launch satellites weighing up to 45 kilograms into orbit. However, in 2015, the program was closed after two consecutive missile launches.
As previously noted, if the ALASA project was successful, the cost of launching one satellite using a fighter would be less than 1 million.