The small missile ship Smerch of the 12341 project (code "Gadfly"), which underwent modernization at the Kamchatka Northeast Repair Center, conducted the first firing from the anti-ship complex Uran. X-35's RCC launch video was posted by the Department of Defense on its YouTube channel.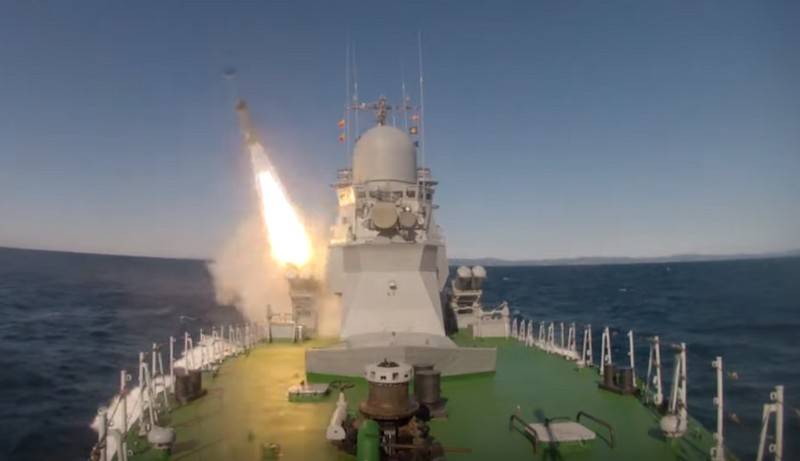 RTO "Smerch", which received Uranus systems with anti-ship missiles (ASM) X-35 instead of the already obsolete heavy P-120 "Malachite", carried out the first firing from the updated complex. Shooting took place at a marine training ground in the waters of the Sea of ​​Japan, launched from the ship of the anti-ship missile X-35 hit a drifting target at a distance of over 50 kilometers. Earlier, the MRK successfully fired from the new ship-based universal 76-mm automatic gun AK-176MA and the upgraded 30-mm six-barreled automatic ship artillery AK-630.
RTO Smerch undergoes factory sea trials after modernization, during which the updated RTO received 16 anti-ship missiles X-35 instead of the previous six P-120 Malachite (two quad installations from each side). They also installed modern communication systems, radar, fire control systems and the new ship-based universal 76-mm automatic gun AK-176MA.
The Smerch small missile ship of Project 12341 Gadfly was laid down on November 16, 1981 at the Vladivostok Shipyard, launched on November 16, 1984, entered service on December 30, 1984, and was included
fleet
March 4, 1985. Prior to modernization, he was armed with 6 P-120 Malakhit cruise missile defense missiles in 2 launchers of the KT-120 type, Osa-M self-defense air defense systems, a 76,2-mm single-barrel AK-176 artillery system, and a 30-mm AK- 630M.
Full displacement - 730 tons, maximum speed - 34 node, autonomy -10 days. Crew - 64 person.