Lockheed Martin received a NASA contract for the construction of six to 12 Orion manned spacecraft, which will be used to launch to the moon. This was announced by NASA Director James Brydenstein on his Twitter page.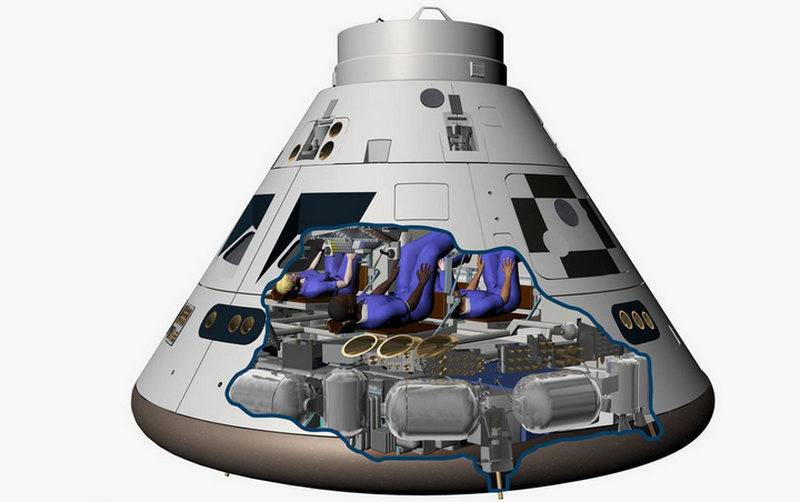 The United States National Aeronautics and Space Administration (NASA) has contracted Lockheed Martin for the construction of manned spacecraft for lunar missions. According to the agreement, the company is obliged to supply NASA with a minimum of six or a maximum of twelve manned ships in the period until September 30 2030 year.
Today we provided Lockheed Martin with a contract for a production line that will provide 12 missions. This is a milestone in the implementation of the Artemis program, which provides for the landing of the first woman and the next man on the moon by 2024
- said Brydenstein.
Earlier it was reported that NASA has launched a new lunar program called Artemis. The program provides for three phases: an unmanned flight in the second half of the 2020 of the Orion spacecraft mounted on the heavy rocket Space Launch System (SLS) around the Moon and its return to Earth, the moon will fly around the moon with a crew aboard in 2022 and in 2024, astronauts are scheduled to land in surface of the moon.
US President Donald Trump previously announced the acceleration of the lunar program of the United States and the allocation of additional funds for it.