Despite constant statements about the transition to NATO weapons, Ukraine continues to purchase the former Soviet
weapon
in countries that were once part of the Warsaw Pact. According to Ukrainian media, in July the state-owned foreign trade company Ukrinmash purchased EXCALIBUR ARMY spol. From the Czech company. sro sixteen 122-mm self-propelled howitzers 2С1 "Carnation".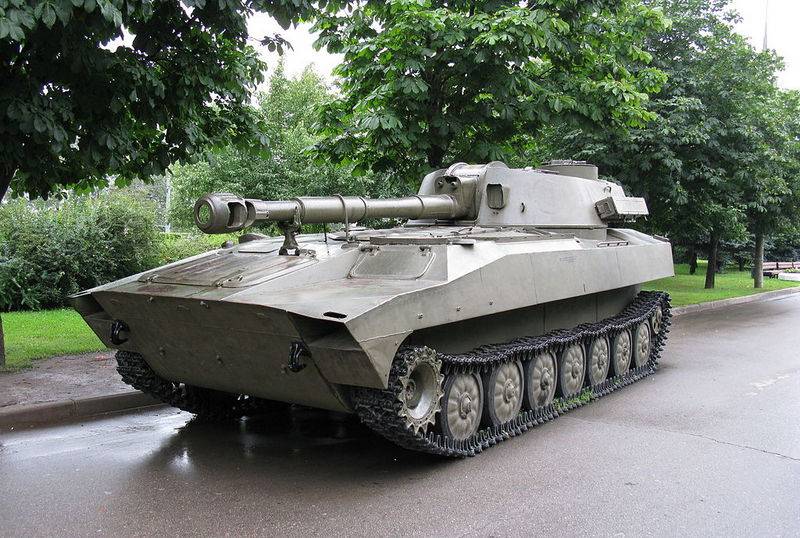 As follows from the documents, in July of this year, the Ukrinmash company purchased in the Czech Republic 16 122-mm self-propelled guns 2С1 "Gvozdika" of Polish production and two sets of artillery pieces of howitzers for use as donors for repairs. These self-propelled guns, before entering the APU, will undergo a small modernization at the Shepetovka Repair Plant, during which they will install a new Ukrainian-made walkie-talkie and satellite navigation system.
It should be noted that this purchase of "Carnations" in the Czech Republic is not the first, it was previously reported that last year the Ministry of Defense of Ukraine received 40 self-propelled howitzers, which also underwent modernization and were delivered both to army units and to units of the National Guard.
After the collapse of the Soviet Union, Ukraine got 563 units of the Gvozdika self-propelled guns, however, until the 2014 year, only 300 howitzers survived, of which 159 were at storage facilities, as they had already been withdrawn from service. Later, some of them were restored, and the other acted as "donors". Losses of "Carnations" in the battles in the Donbass are minimal, since in 2014 they were almost not used in battles.
Self-propelled guns purchased in the Czech Republic were made in Poland, have the name 2С1М Goździk and are a licensed copy of the Soviet self-propelled gun 2С1 "Carnation", all of them have been removed from storage. They differ from Soviet-made cars by the presence of the SW680T diesel engine, other road wheels and hydrodynamic guards for moving on water.
Earlier it was reported that Ukraine purchased ammunition for self-propelled anti-aircraft anti-aircraft missile and gun mounts 2С6 "Tunguska" and grenade launchers GP-25 and GP-30. You can read more about this in
material
""IN".