The Russian State Duma sharply criticized Estonia's position regarding the liberation of the republic from Nazi occupation. Earlier in Tallinn, they stated that they considered the actions of the USSR as occupational.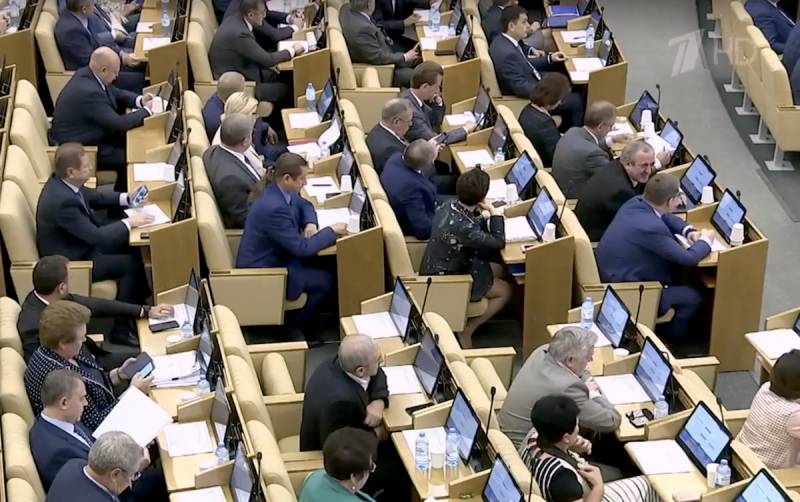 Estonia considers the actions of the Soviet Union during the Great Patriotic War as an occupation. In turn, in the State Duma of the Russian Federation, such a view of the events of those years caused a sharp rejection.
The chain of events was launched by the Estonian Foreign Ministry, which reacted to the publication by the Russian Foreign Ministry of documents about the Second World War. Tallinn stated that it does not consider the defeat of the Wehrmacht army on its territory as liberation from the invaders, and considers the country to have suffered both from "both Nazi Germany and the occupation of the USSR." The words of the Estonian Foreign Ministry lead RIA
News
.
In turn, Estonia's statements were sharply reacted by the State Duma. Deputy Dmitry Novikov in an interview with Russia Today noted that a look at
historical
the events of those years there can be only one.
Fascism is an absolute evil, and its main winner is the USSR, a country that liberated both Estonia and other republics, which were part of the Soviet Union at that time, and a number of countries in Eastern Europe.
In turn, the deputy Leonid Slutsky called blasphemy the equating of the USSR with Nazi Germany, and also considered the interpretation of the Estonian Foreign Ministry to be "historical heresy".