When we began to consider contributions
Russians want to insure. If not all, then the majority is for sure. And if not for all occasions, then from emergency events - for sure. To do this, as the head of the All-Russian Union of Insurers (BCC) Igor Yurgens recently announced, it is proposed to form a kind of "single fund" for emergency insurance.
The author was not at all surprised by the fact that the idea itself was born in the bowels of the Ministry of Finance and the Central Bank. Do not feed the local innovators with bread, but let them accumulate some billions. According to the head of the BCC, from the filing of these two financial departments it is planned to collect all over the country at 150 rubles from an apartment or house, which will be sent to "one common boiler".
At the same time, up to 95% of the amount will go to the Russian National Reinsurance Company (RNPC), from where the funds will be sent to the regions where something happened. A common boiler, like a single reinsurance company, is like a dream of a great combinator. There would be funds, let steer. They will start with 150 rubles from each, and there, you look, and more will be removed from the public.
The main thing is how to submit everything. Insurers are already discussing with might and main how to stimulate the population to pay emergency insurance. Already there are proposals to make big discounts on real estate tax for the insured or reduce their overhaul fees. As they say, an unplowed field ...
In this case, it would be necessary to understand what tariffs the population is generally ready to "pull". In more risky regions, tariffs should, of course, be higher, although the final decisions are up to the local authorities and insurance companies. In regional programs, co-financing is possible, in connection with which the amounts may vary, and different sets of risks can be included in them.
Interestingly, insurers have already identified for themselves 14 pilot entities where new insurance programs can be launched in the first place. These are the Moscow region, St. Petersburg, Leningrad, Tver, Sverdlovsk, Tyumen, Novosibirsk, Belgorod and Omsk regions, as well as the Transbaikal, Perm, Krasnoyarsk, Krasnodar and Khabarovsk Territories. Moscow is not in the list, probably because there already more than half of the townspeople pay 2 insurance rubles per square meter.
Once upon a time in pre-revolutionary Russia, charity foundations were increasingly in fashion. A couple of decades ago, if they said "fund", they almost certainly meant investment, and recently, mostly foundations have been pension funds that have burned down or stolen. Insurance, and also one, is something new.
It is served under the sauce that it is necessary to finally remove the unreasonable financial burden from the Ministry of Emergency Situations, which insurers should come to the rescue. They will collect from each apartment 150 rubles per month (the number announced personally by Igor Yurgens), and this money will be enough for insurance payments to victims of the fire or earthquake and flood victims.
Hearing this, immediately pulls to take everything and calculate. So, let's say at least 50 of millions of Russian homeowners and owners of individual apartments decide to fork out for insurance. It will turn out 7,5 billion rubles a month or 90 billion a year. It's not thick, let's say frankly, especially considering the current budget of the Russian Ministry of Emergencies.

For example, after a large-scale summer flood before the 2023 year, 32 billion rubles will be allocated from the federal budget for a program to restore housing and infrastructure in the Irkutsk region. The program is designed for five years, and the total costs for it are already pulling on 40 with more than one billion rubles.
Voluntarily or forcibly?
However, this is completely different money and they are intended to eliminate the consequences, as well as for prevention. The same fires, floods, etc. etc. But with billions of insurance is clearly not clear. Given how many different kinds of victims we have in a year, even a million for each may fail. Moreover, insurers should earn something on this.
At whose expense will this fund be replenished? Of course, for ours, dear readers, that Igor Yurgens does not dispute at all. Insurers with open arms are waiting for citizens who decide to insure their housing from an emergency. However, the BCC counts on regional subsidies.
The collected money will be sent to regions affected by emergencies. How? Using reinsurance mechanisms, otherwise, as noted in the BCC, there is no guarantee that they will reach the addressee.
Igor Yurgens, head of the All-Russian Union of Insurers, immediately recalled that home insurance in case of emergencies (emergencies) can only be voluntary, which meets the provisions of the Civil Code. It may not be mandatory. An emergency is not medicine or even driving a car, and you can't just impose anything on anyone.
However, in Russia, as you know, even with the constitution, many in power do not stand on ceremony, and codes like forest or water are violated by almost anyone who gets away with it. It's good that at least the criminal is taken seriously. But the main thing is not that. More important is how Russian officials are able to turn something voluntary into voluntary-compulsory.
With our bureaucratic experience, cranking something like that, in fact, is simple. In addition, the first, and probably the most important step in this direction has already been taken - the same Igor Yurgens gives as a given the fact that the payment itself will not be written down to citizens somewhere, but in the receipt for payment of housing and communal services.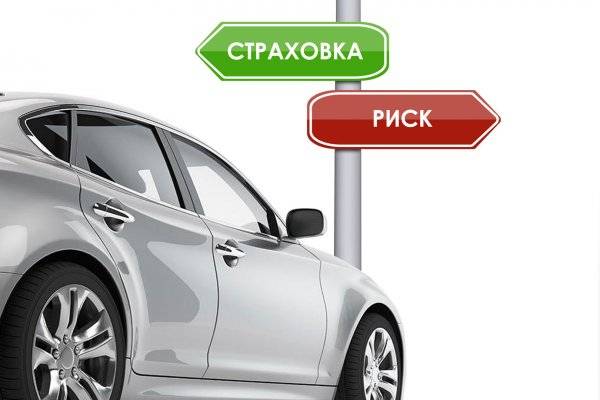 Experts have no doubt that in order to collect the amount sufficient for the massive restoration of housing after an emergency, new payments simply need to be included in receipts for utilities. Well, a possible refusal, quite justified, mind you, the officials, apparently, will immediately surround you with such difficulties that most of us would prefer not to mess with the bureaucracy.
Well, let's take it for granted that emergency insurance will not be compulsory. Nowhere and under no circumstances. Igor Yurgens draws attention to the fact that the regions will have to create special insurance products and programs to stimulate Russians to participate in them.
Everyone is at risk, units are insured
It is known that insurance premiums, as well as pension contributions, are a huge source of investment funds. Russia in this sense has long been no exception, although there is no need to talk about any decent deductions from the money that each of us regularly gives in one form or another to insurers.
However, in insurance, no one counts on profit in Russia. In which case, God forbid, get some insurance. Perhaps, only the mechanism of compulsory motor third-party liability insurance works more or less smoothly, and in emergency situations and in case of accidents, insurers first of all do not care about payments to victims, but about minimizing their size.
We still did not have time to forget how a huge shopping center in Vladivostok burned down a few days ago. Fortunately, this time there were no casualties and even no injuries. But enormous material losses, in any case, have a place to be. There are serious doubts that the building of the shopping center, and most of the shops and cafes located in it, were insured to the maximum.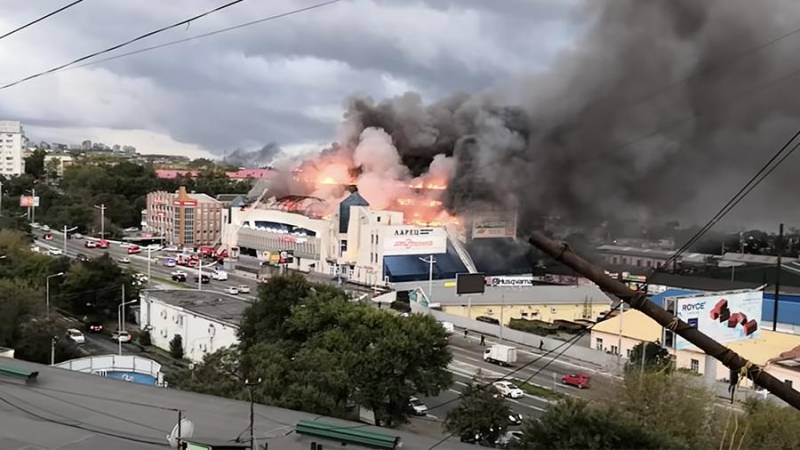 Of course, the owners and tenants most likely paid for something without which work is simply not permitted. And most likely, in full. Although in comparison with the size of upcoming insurance payments, this is probably a penny.
But this is as it should be - few are insured, and mostly little by little, well, and millions of insurances are paid only to the injured. And even then, by no means everyone, and in most cases - only a small part of the real damage. But again, there are serious doubts that the injured or even completely lost their modest business will be paid so much that they can return to normal life and normal work.
And yet, perhaps the most important thing is that insurance is not a pension. In order to count on decent payments in old age, you have to pay and pay quite a lot, throughout your life. But sometimes you have to pay much more for insurance. However, with any of its types, regular payments still do not go through the roof. Especially when you compare them with the size of potential payments. In the case of a real emergency.
With payments, of course, there are enough problems in Russia, but this is a separate issue. We only note that for almost three decades of the existence of the modern insurance system, only the widespread introduction of compulsory motor third-party liability insurance and compulsory insurance of air travel, as well as hazardous operations, have been really promoted.
What is happening with health insurance is also better not to remember here. But to us through the most popular media and television channels we are constantly reminded of how uncivilized we are and do not want to understand that we will have to pay less for insurance than under force majeure circumstances. Poor Russia, well, there is still no corresponding insurance culture among citizens in it. As, however, and legal. What Russians are bad - do not want to take an example from those countries where everything is in order with insurance.
Only at the same time, for some reason, they forget to remember: in these countries, insurers in emergency cases first pay in full, and only then figure out where and how to save money. Yes, at the same time they cheat and deceive, but there it's a rarity, and in Russia it's almost the norm. And Russian insurers are not in a hurry to pay, but they are in a hurry to minimize payments.