Numerous explosions and fires in the arsenals of the Ukrainian armed forces lead to a shortage of ammunition. To compensate for this shortage, Ukrainian specialized structures have to conclude contracts with foreign companies for the import of ammunition of various types. Moreover, the circle of suppliers is reduced mainly to companies from the former socialist camp - from Eastern Europe.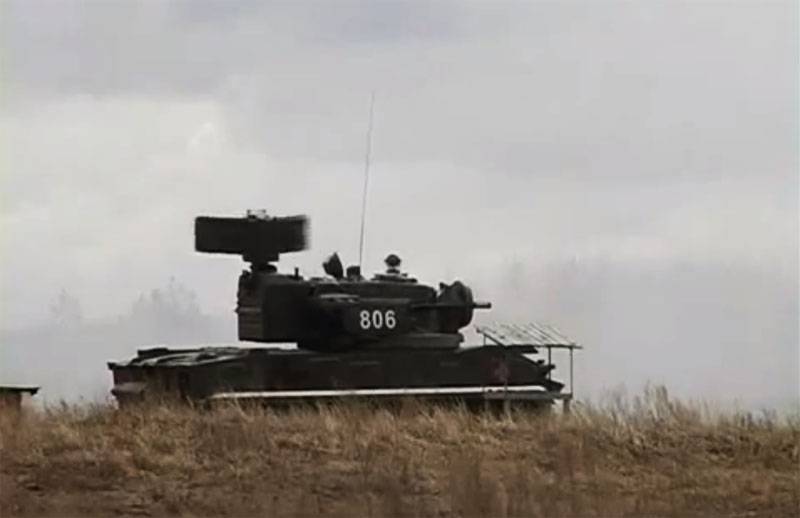 One of the suppliers is Bulgaria. It became known that the Ukrspetsexport company from Bulgaria delivered a batch of several types of ammunition.
According to recent reports, we are talking about the supply of ammunition for self-propelled anti-aircraft anti-aircraft missile and gun mounts 2С6 "Tunguska". As of 2018, Ukraine had before the 70 "Tungusok" in service.
After the supply of ammunition for these air defense systems was confirmed, the question arose in Ukraine itself: where did the ammunition come from in Bulgaria, the army of which has no Tunguska systems. There is also no information that such ammunition has remained in warehouses in the territory of Bulgaria since Soviet times.
This gave rise to an opinion about a possible new corruption scheme. In particular, it is noted that the supplied ammunition is "Bulgarian" only on paper. In fact, they may well be ammunition from Ukrainian depots, which eventually burned out.
In response to this, Ukrainian experts are talking about ordering from the Bulgarian suppliers of "universal ammunition" of the appropriate caliber. We are talking about thousands of shots of 30 mm caliber (RBM and UVF), which in the documents are designated as 2015 products of the year of manufacture. By the way, it is not yet announced who exactly acted as the Bulgarian supplier.
It should be added that in addition to the ammunition for Tunguska Ukrspetsexport delivered from Bulgaria about 60 thousand rounds for the GP-25 and GP-30 grenade launchers.