After the end of the large-scale Center-2019 exercises, it turned out that an incident occurred while landing BMD on one of the training grounds in the Orenburg region. The press service of the Ministry of Defense confirmed the information that the incident occurred on September 20.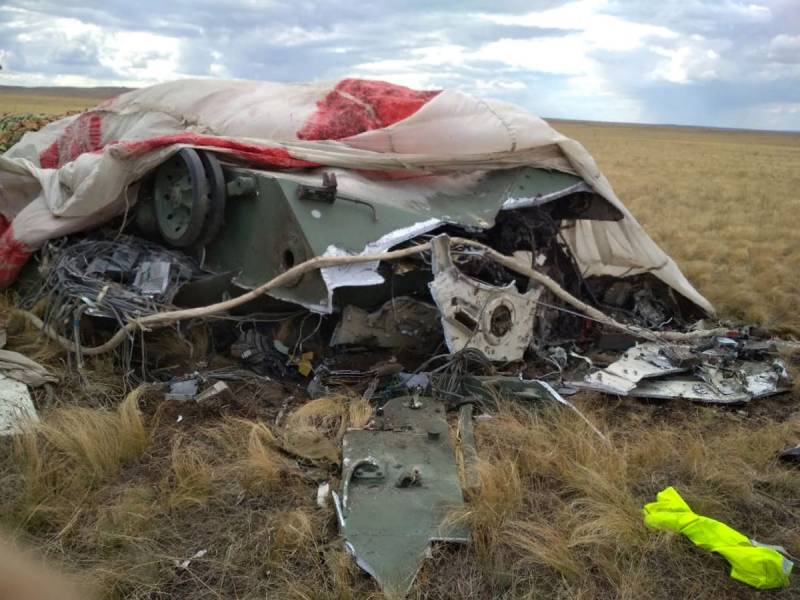 It became known that BMD without crews had to use a parachute system to land at the training ground when landing from an Il-76 military transport aircraft. However, parachute systems, for an unnamed (at the moment) reason, failed, and the landing vehicles carried out virtually free fall.
From the press service:
As a result of a malfunction of parachute systems in a collision with the ground, both cars were damaged.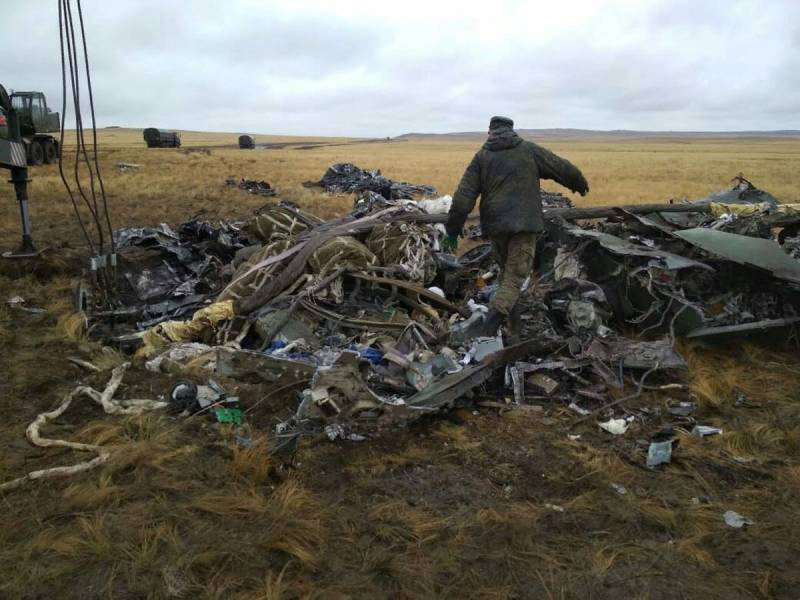 Photos from the scene indicate that the term "damage", to put it mildly, is not entirely suitable for what happened. Two armored vehicles that participated in the landing, actually turned into piles of metal. One of them lies with the rollers up, and little remains of the other as a result of a strong blow to the surface.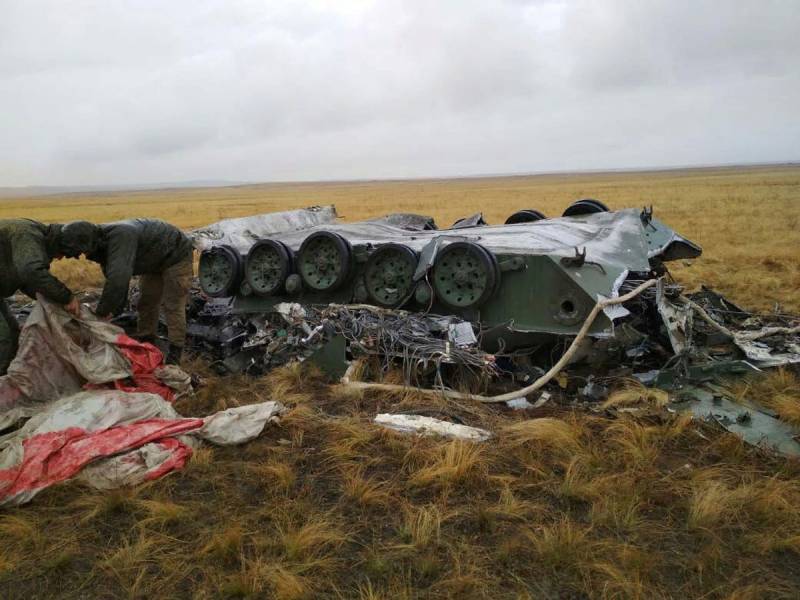 Just a few days ago, VO reported that it was for the first time planned to use the new PBS-2019-U strapdown parachute systems for BMD-950M landing on the Center-4 exercises. However, it was noted that they will be used to drop military equipment with the crew. PBS-950-U was created by the Tekhnodinamika holding company, which is part of Rostec. It was noted that such parachute systems are already beginning to enter the troops.
In the case described above, as the Ministry of Defense emphasizes, there were no crews inside the combat vehicles. It does not say what kind of parachute system was used in case of unsuccessful landing BMD.
The reasons for the failure of the parachute systems in the case of two armored vehicles and the loss of these armored vehicles finds out a special commission. The human factor is not excluded.