In the "Weekend Fiction" column today, "VO" presents a short story about the remarkable Chilean military parade. The parade was held in the Chilean capital - the city of Santiago. He attracted attention with the participation of carabinieri from the canine unit K9.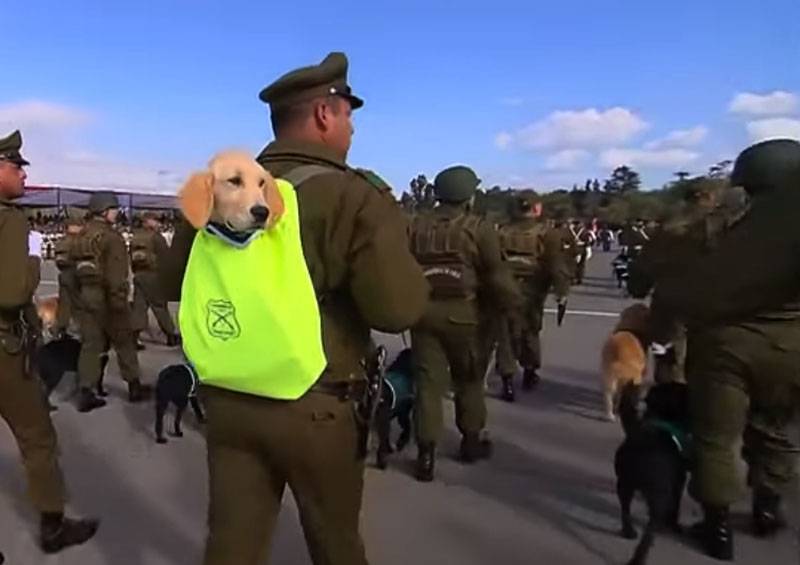 It would seem that this is especially so if security forces and their four-legged wards take part in a joint parade of police and military. However, the Chilean parade is special in the sense that the tetrapods were also carried in "dog" backpacks.
We are talking about Golden Retriever puppies who are just getting ready to start their military service. At the moment, they are trained in police dog training units and will soon be able to assist Chilean carabinieri in protecting the rule of law.
It is noted that the backpacks for puppies were insulated.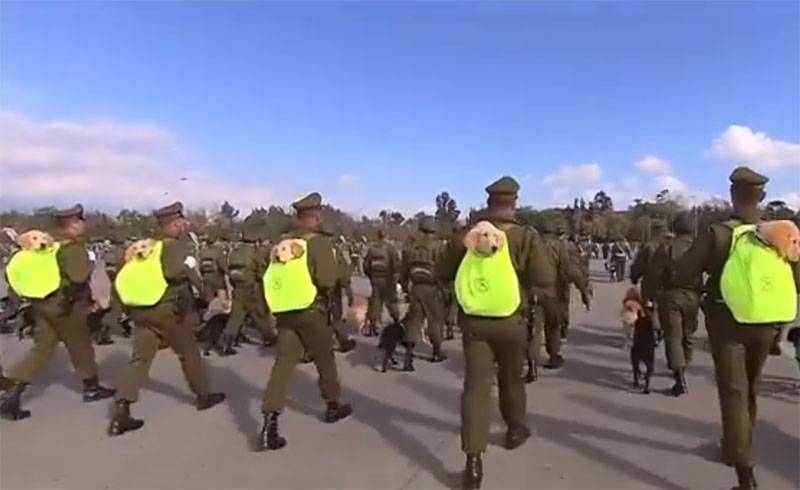 So that future law enforcement officers from among the four-legged ones would feel calm while preparing for the parade and the parade itself, the carabinieri, lined up in columns, combed the pets seated in backpacks of fellow dog handlers standing in front of themselves.
At a joint parade of police and military, Chilean President Sebastian Pinhera also attended.
From the comments on the Ruptly video:
Wonderful, charming! Great PR.