American company General Dynamics introduced a new concept of lung
tank
. The presentation took place at the exhibition of promising weapons of the US Marine Corps.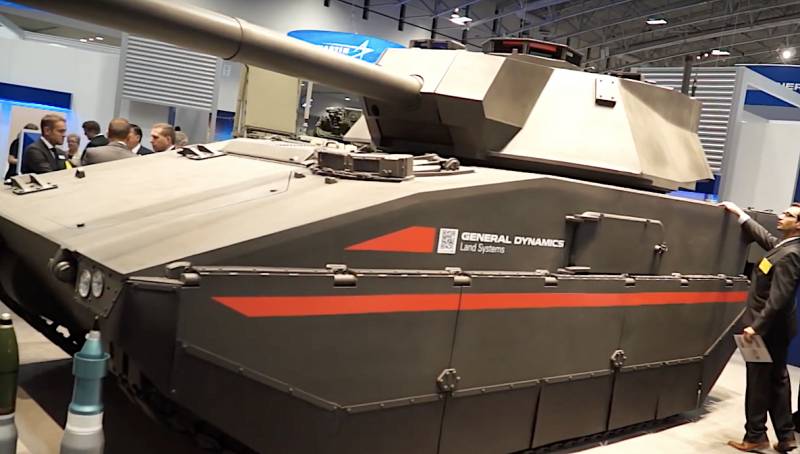 At Modern Day Marine in Quantico, Virginia, General Dynamics Corporation introduced a mock-up of a new "light tank" called the Griffin II. The promising vehicle will have improved armor and an 120 mm cannon, similar to the 120 mm cannon M1Abrams, a tank manufactured by the same company. The Griffin Tower, a smaller version of the Abrams Tower, is designed for battle with tanks and other armored vehicles.
The presented platform is primarily designed for expeditionary and airborne troops. The US Army expects the new "light tank" to weigh 38 tons. It is designed to participate in modern multi-domain warfare, that is, conducted simultaneously in five areas - on land, in air, on water, in space and cyberspace.
Battalions ask for fire
Griffin II is primarily designed to support infantry brigades: a machine that can be deployed over the air to battle and maneuver in urban space, but with the lethal firepower of a full-fledged tank at long distances to destroy enemy armored vehicles.
According to available information, with the help of a new platform with an 120-mm gun, the Pentagon intends to increase the firepower of the airborne and other expeditionary forces and light infantry. The tank was developed as part of the Mobile Protected Firepower program of the US Armed Forces.
Survival of the platform can be significantly improved with the help of intelligent sensors that will be integrated with the software of the machine to create a multi-level system of measures of passive and active protection.
The American analogue of Russian landing equipment
On 17 December 2018, the United States Ground Forces entered into two contracts with BAE Systems and General Dynamics Land Systems (GDLS) worth more than 375 million US dollars and 335 million US dollars, respectively. Under the agreement, each firm in the next 14 months was to build 12 prototypes for further testing. The third application, which was the fruit of cooperation between the US defense company SAIC and Singaporean ST Engineering and the Belgian CMI Defense, was rejected.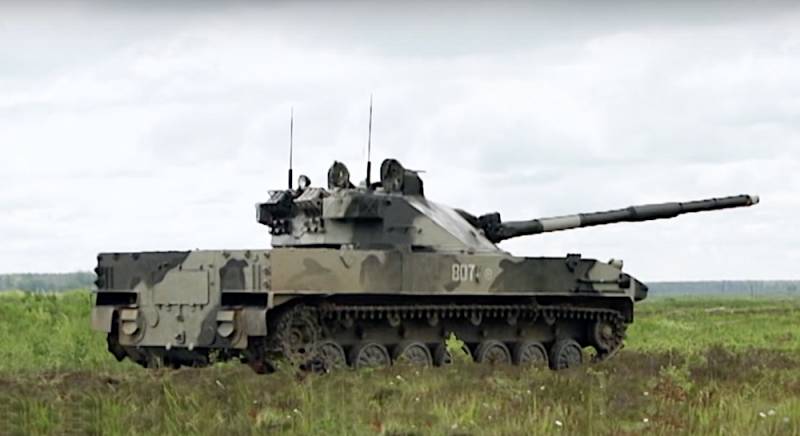 "Octopus-SD"
The concept of the multipurpose land platform Mobile Protected Firepower is considered by a number of American experts - in particular, Chris Osborne from Warrior Maven magazine - as a response to the Russian Sprut-SD self-propelled anti-tank gun. Like the prototype of the American light tank, the 2X25 or Octopus-SD is designed for airborne troops, carries an 125-mm gun, and due to its smaller weight and dimensions it has greater maneuverability and mobility with comparable combat power to MBT.