The Bundeswehr combat aircraft on September 19 lost two 5,6-meter fuel containers during a training flight at an altitude of about 6000 meters. Tanks, weighing 130 kilograms each, "landed" in the countryside of Schleswig-Holstein.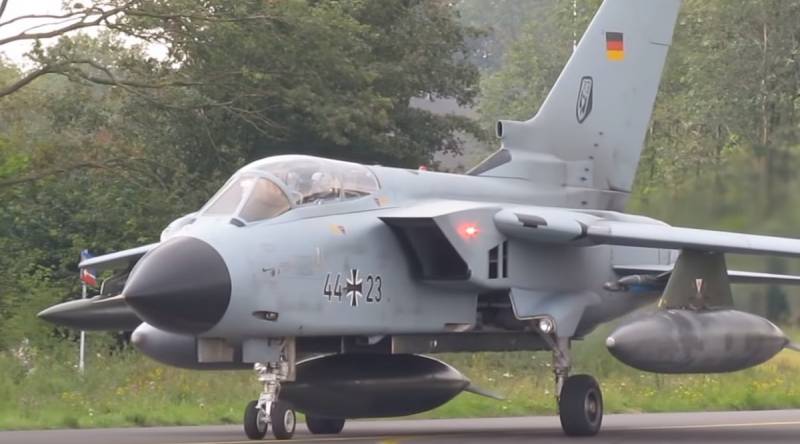 It took the German armed forces more than twelve hours to find the lost equipment that one of the Tornado fighters was equipped with. The tanks were empty when the incident occurred. The police cordoned off the area of ​​their fall.
One of the tanks was found on a dirt road near the A1 federal highway on the same day, another was found the next day. Fortunately, no one was injured in the incident. The Luftwaffe warned the population of the inadmissibility of touching the tanks, citing the risk of injury.
Why did the plane lose
Tanks
mid-flight, still unclear. According to the German military, the combat vehicle previously underwent maintenance. However, in general, the Tornado fleet, which was adopted in 1983, is seriously outdated. At the same time, at the beginning of this year, the Bundeswehr refused to purchase the F-35. The Luftwaffe is currently choosing between the Boeing F / A-18 and the Eurofighter.