The Turkish army has completed preparations for a military operation in northeast Syria. This was stated by Turkish President Recep Tayyip Erdogan at a press conference before flying to the UN General Assembly.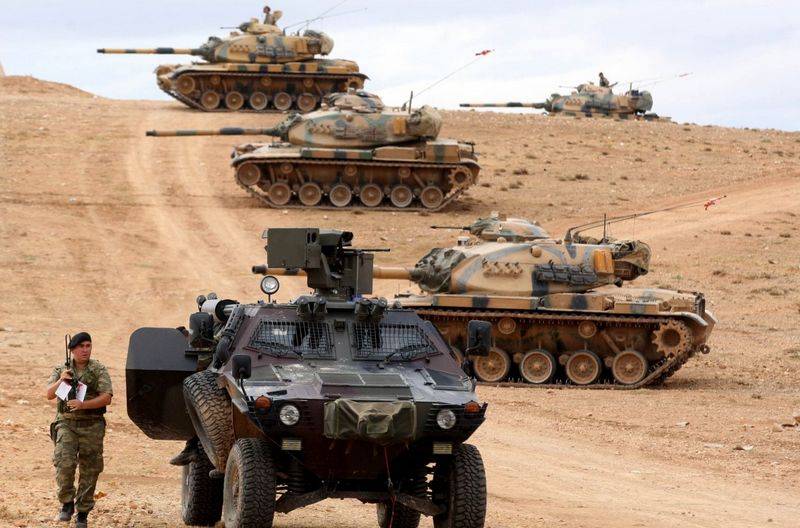 According to Erdogan, the Turkish armed forces are ready for the start of a military operation in Syria against terrorists supported by the United States. He noted that Turkey does not want a confrontation with the United States, but cannot ignore the support they provide to terrorist organizations.
Currently, the region is almost completely cleared of Daish terrorists (IS, banned in Russia). Now you have come up with a new organization called Syrian Democratic Forces. This is actually a trick, it is no different from the YPG (Syrian Kurdish Self-Defense Forces)
Erdogan emphasized, adding that the US-backed YPG units are a branch of the Kurdistan Workers Party, which is considered a terrorist organization in Turkey.
The Turkish president also accused the United States of supplying "thousands of trucks with
weapons
".
On Monday, Erdogan said that Turkey is ready to launch an operation in northeast Syria within two weeks if, together with the United States, concrete measures are not taken to create a security zone.
Earlier it was reported that Turkey and the United States are negotiating the creation of a "security zone" in northern Syria, where Syrian refugees from Turkey can return and become a "buffer zone" in front of the Turkish border. In turn, US officials said that this "security zone" would help prevent the "revival of the Islamic State" (a terrorist organization banned in Russia).