The Ministry of Defense has declassified documents from the Central Archive funds by opening a special
multimedia section
dedicated to the 75th anniversary of the liberation of the Estonian capital of Tallinn from the Nazis. This was reported by the press service of the Ministry of Defense of the Russian Federation.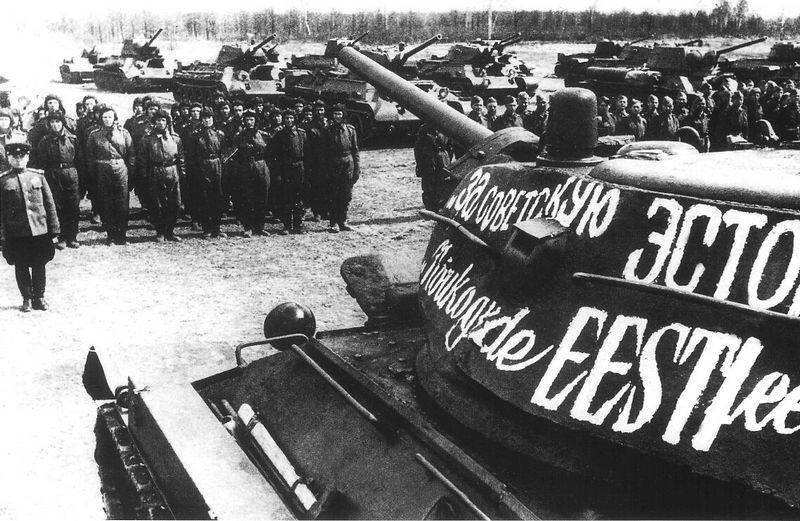 According to the report, visitors to the new section can familiarize themselves with previously classified documents from the archives of the Ministry of Defense related to the liberation of Tallinn from the Nazis. In the section you can find summaries, reports and reports related to the capture of the city, archival documents about the death camp in Klooga, where the Nazis killed thousands of people during the retreat 3 and much more.
Combat reports, operational directives, award documents for distinguished Red Army fighters, evidence of the atrocities of the German invaders in Estonia and newspapers of those years tell in detail about the main events of the Tallinn offensive operation and (...) convey the solemn atmosphere of the liberation of the Estonian capital by parts of the Red Army Tallinn in September 1944
- said in a statement.
The Tallinn operation took place from September 17 to 26, 1944. It was conducted by the troops of the left wing of the Leningrad Front with the support of the Baltic
fleet
. The capital of Estonia, the city of Tallinn, was liberated on September 22, 1944.
As previously reported by the Ministry of Defense, on 22 of September this year in Moscow, in honor of the 75 anniversary of the liberation of the capital of the Republic of Estonia from the Nazis, a festive salute will be organized.
It should be noted that the Estonian authorities do not intend to celebrate the day of the liberation of Tallinn from the Nazi forces, since according to their conviction there was no liberation of Estonia in 1944, but the beginning of the "Soviet occupation". Russia's plans to arrange a firework in Tallinn were called a provocation. On this day, official Tallinn celebrates "Day of Resistance" in honor of the government of Otto Tief, which lasted from 18 September 1944 year (Nazi retreat from Tallinn) until 22 September (occupation of Tallinn by the Soviet army).
For Estonia, being part of the USSR means a time of occupation; therefore, celebrating the re-occupation of Tallinn with a festive salute is unacceptable to us
- stated in the Estonian Foreign Ministry.