Military personnel contracted by the Armed Forces of Kazakhstan were injured as a result of spontaneous detonation of ammunition at one of the military training grounds. This was reported by the press service of the Kazakh Ministry of Defense.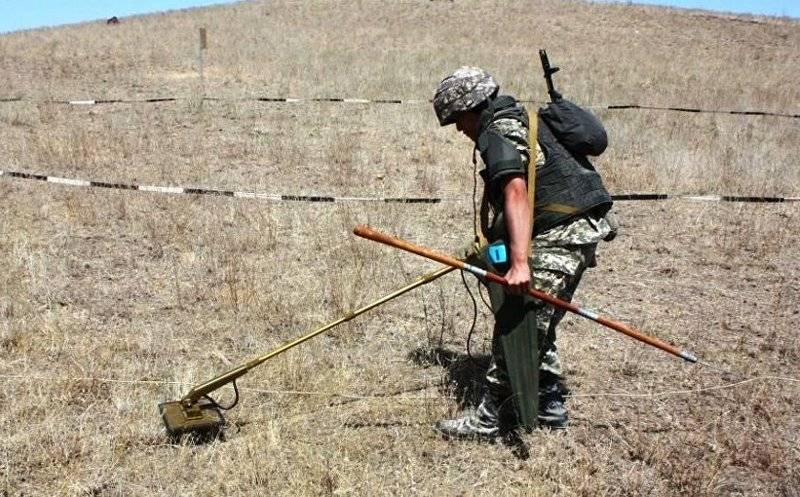 According to a popular report, on September 21 at a military training ground during planned demolition work, for some unknown reason, ammunition self-detonated. As a result of the explosion, ten servicemen-sappers were injured, who were urgently taken to the field hospital of the Ministry of Defense of Kazakhstan.
On September 21, during planned demolition work on the territory of a specially equipped training ground (60 kilometers from the city of Arys), a spontaneous detonation of an ammunition fragment occurred. As a result of 10 specially trained sappers, contract soldiers received shrapnel wounds
- said in a statement.
The military department of Kazakhstan emphasized that all necessary medical assistance is provided to the victims, a special commission was sent to the scene of the incident, which will deal with the clarification of all the circumstances of the incident.
Note that this incident is not the first in this area, earlier, on 14 of September, four soldiers of the Kazakh army were injured while clearing former ammunition depots. All of them were delivered to the Clinical Hospital of the Ministry of Defense of the Republic of Kazakhstan.
Recall that on June 24 of this year, a fire broke out in military depots located near the city of Arys, during which ammunition began to break. Three became victims of state of emergency: one civilian and two military. Residents of the city were evacuated.