The Ministry of Defense received the first batch of special secure laptops designed to automate the collection and processing of data. Deliveries are carried out by the holding "Roselectronika", which is part of the state corporation "Rostec". This was reported by the press service of the corporation.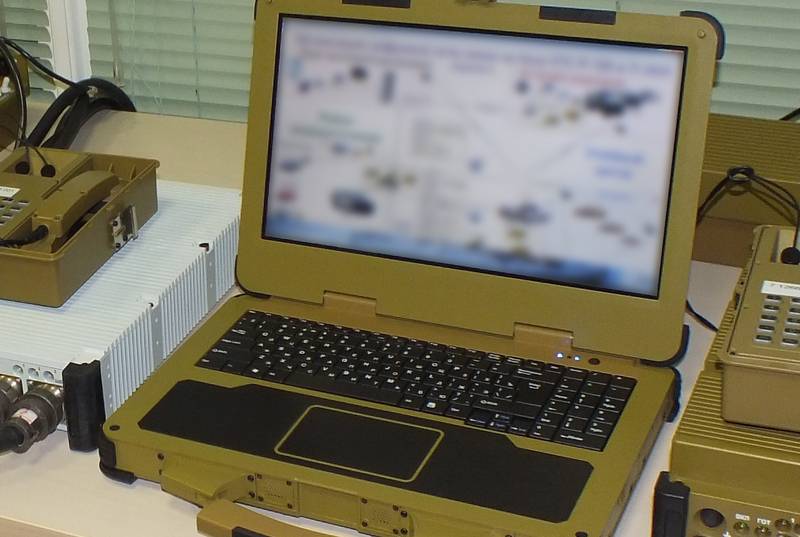 The Russian military department received the first batch of rugged laptops made to meet the requirements of the military. Computers are supplied with 15-inch and 17-inch screens. The declared battery life on the internal power source is 4 hours. Laptops are resistant to vibration and shock, precipitation and immersion in water, dust. They remain operational in the range from -40 to + 50 degrees Celsius. The all-metal duralumin housing is made by milling.
The holding "Roselectronika" of the State Corporation Rostec has delivered rugged laptops to the Armed Forces of the Russian Federation. Portable computers are designed to automate the collection and processing of data, solving computational, analytical and operational tasks during military operations
- said in a statement.
On laptops, the domestic MSVS operating system and the Sobol trusted boot hardware-software module are installed, which provides protection against unauthorized access. In Rostec, they noted that on these computers you can safely store and process confidential information up to the level of "top secret".
At the request of the customer, computers can be equipped with a GPS-GLONASS module. If the laptop will not be used in processing information containing state secrets, you can install Wi-Fi, Bluetooth and 3G-LTE modem on the device
- said in a statement.
State corporations do not disclose the cost of laptops and the number of computers delivered in the first batch.