The UN says that North Korea, which is regularly experiencing food shortages, will face the lowest harvest in five years this year. Experts call sanctions one of the reasons that seriously hit the country's economy.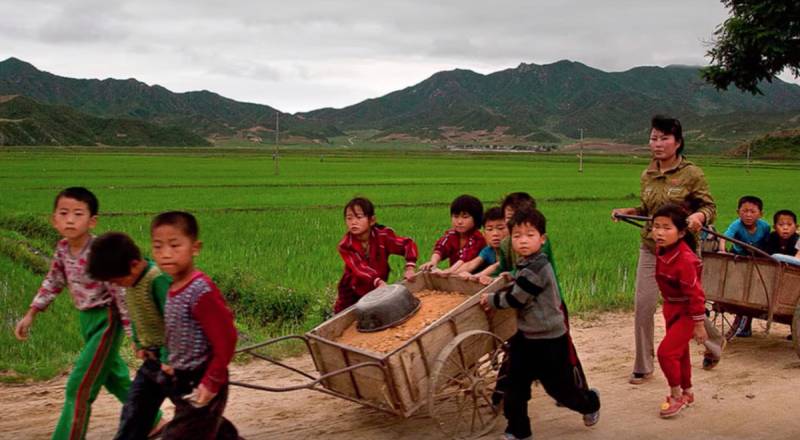 This year, North Korea's crop is expected to fall to its lowest level in five years, leading to severe malnutrition and starvation among 40% of the population, as drought and poor irrigation system overlap with the difficult economic situation, which is already unsuccessful against the backdrop of sanctions imposed on her. The report was provided by experts of the UN Food Program.
10 million people need urgent help
In its latest quarterly report, Crop Prospects and the Food Situation, the Food and Agriculture Organization of the United Nations (FAO) stated that the poor harvest of the country's main crops, rice and corn, means that 10,1 million people need urgent help.
Low rainfall and irrigation problems from mid-April to mid-July, a critical period for crop development, affected rice and corn crops.
- noted in the FAO.
The report, which covers supply and demand for crops around the world and identifies countries that need external food assistance, does not disclose detailed estimates of output.
North Korea is experiencing long-term problems with food shortages - the year 1994 turned out to be especially critical for the country. In addition, crop shortages are taking place against the backdrop of the DPRK's attempt to contain the spread of African swine fever after confirming the first case in May.
The situation is known for several months
The Food Program report followed earlier U.S. estimates this year that North Korea's food production last year fell to its lowest level in more than a decade due to drought, typhoons and floods.
South Korea pledged to provide 50 000 tons of rice to its northern neighbor through the United States World Food Program (WFP). However, according to Seoul officials, the delivery of goods was delayed due to the slow reaction of Pyongyang amid stalled inter-Korean dialogue and denuclearization talks with the United States.
In July, the official news agency KCNA of the North announced a campaign to mitigate the effects of drought by digging canals and wells, installing pumps and using people and vehicles to deliver water to the fields.
However, despite the food crisis, North Korea ordered the United Nations to reduce the number of its employees that it deploys in the country for assistance programs, citing its "politicization by hostile forces."
At the same time, it is worth noting that such warnings, published with enviable regularity, are mostly an exaggeration, and although there is a shortage of food in the country, it is not as significant as the UN claims.