Amid recent developments in the Middle East, relations between the United States and Iran could lead to a "significant conflict". The US Congress is considering three possible scenarios for the further development of Iran-US relations. Writes about it
RT
.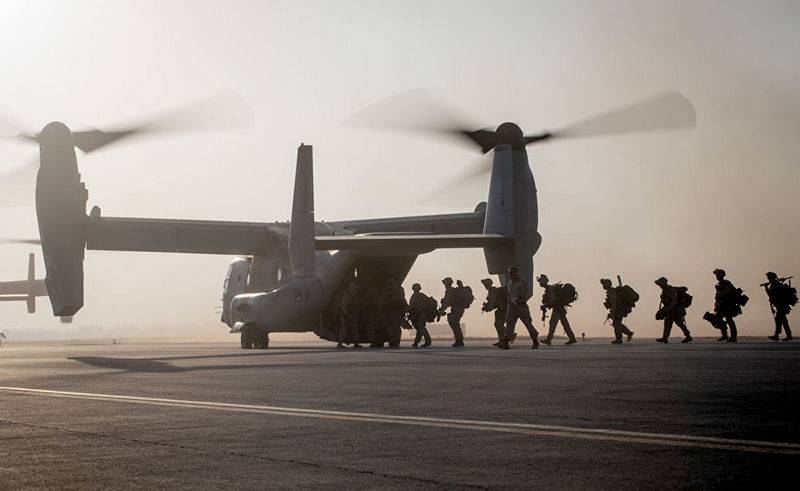 The US Congressional Research Service provided three possible scenarios for the development of further relations between Iran and the United States. At the same time, they do not exclude a military invasion of Iranian territory, saying that the United States has a "wide range of capabilities" that can be used against Iran, its allies and representatives.
The first scenario is the most peaceful. It assumes that the parties will take additional steps to de-escalate the conflict, and Iran will accept the US proposal to review and develop a more detailed plan for the Joint Comprehensive Action Plan (JCPOA) for the Iranian nuclear program. However, even American analysts admit that the United States has too "extensive requirements" and Iran may require Washington to first return to the implementation of the JCPOA in its existing form.
The second scenario assumes that nothing will change in relations between Iran and the United States - the parties will not negotiate, but there will be no military conflict. The parties "will remain unchanged in their positions."
The third scenario assumes a further escalation of the conflict. Analysts believe that Tehran will take some actions against the interests of the United States, which Washington will need to respond to, including by invading Iran. The choice of combat format will depend on the political goals that the United States wants to achieve.
The United States reserves the right to launch air and rocket attacks, carry out special operations, as well as conduct cyber and electronic warfare against Iran's targets such as the IRGC ships in the Persian Gulf, and also against nuclear facilities, military bases, ports, and any number of others goals in Iran itself
- the document says.
At the same time, the research service of the American Congress recognizes that any use of force by the United States may lead to retaliatory action by Iran or to an escalation of the conflict.
Earlier, Iranian Foreign Minister Mohammad Javad Zarif said that an attack by Iran from the United States or Saudi Arabia would lead to the onset of a full-scale military conflict.