Chose India
The topic of Russian-Indian cooperation somehow shamefully and rapidly disappeared from
news
tapes after the Eastern Economic Forum, without receiving proper analysis. Well, unless, of course, you do not consider the traditional "hurray, hurray, we won" as such an analysis without specifying how, where and who. What is in reality? And in it it is seen that, having moved between the West, China and a number of regional powers, the Kremlin has chosen India.
We must say right away that with certain reservations, this direction can only be welcomed. No kidding. India has long been no longer a country of slums, but quite a rising economic and geopolitical giant. If neighboring China has already rested on its ceiling for a number of indicators, then the Indian potential has only just begun to be realized. This is a fact that cannot be denied.
However, a number of questions remain. And they do not even concern Indian interests - they are just understandable: the supply of Russian raw materials and the sale of finished products. It's about what the leadership of the Russian Federation wants.
But questions remain
For example, it is known that the leaders of the two countries announced a new shipping route Vladivostok - Chennai. The good news in any case, however, is completely incomprehensible. For example, how it will be coordinated with another, even larger-scale project. Specifically, the North-South transport corridor.
Recall that this project provided for the continuous flow of goods from the European part of Russia and Europe itself through the Caucasus, the Caspian and Central Asia to Iran, and later by sea - to Indian Mumbai. The idea is not illusory - a number of initiatives are already being implemented under it, which were important in themselves. For example, a bypass highway around Volgograd, which was conceived for several decades, but only began to be built now.
Therefore, it is interesting to know whether the North-South project actually began to curtail in favor of a purely sea route from Vladivostok to Chennai? It is known that land lines are inferior in profitability to waterways. That is why, in particular, China carries coal for its coastal provinces already from distant Australia, and not from its own continental basins. It is possible, however, that it is planned to launch both transport projects in parallel, but there is no definite answer from officials yet.
And if the waters of the Caspian basin Russia, alone or together with Iran, is still able to control, then the southern waters right up to Mumbai are not. Obviously, in any threatened period in international relations, such a configuration will become an indestructible source of problems, unless the Indians take over the security of the Arabian Sea.
Otherwise, you will either have to agree with Pakistan on a land route or look for other non-standard solutions, which certainly will not happen under the current leadership of Russia.
Russia needs technology
And, most importantly, why all this effort? No, the desire to sell non-renewable resources to India, from oil and diamonds to timber, is understandable. Why are we worse than Africa, after all?
But if we cast aside the evil irony, it is obvious that modern Russia needs technology. A lot in all areas. And not technological consumer goods, but something extremely breakthrough.
But is there something similar with India? Yes. There is. And a lot. In various areas, New Delhi has promising developments, if not at the forefront of progress, then very close to it. But ... The technology of tomorrow is not customary to share. At all. Exceptions to the general rule are extremely rare. For example, knowledge of this level is acquired by winning a war from a defeated enemy or by concluding a close alliance. And not just cramped, but cramped. Or the country does not have money to develop its own idea and you have to bow to strangers.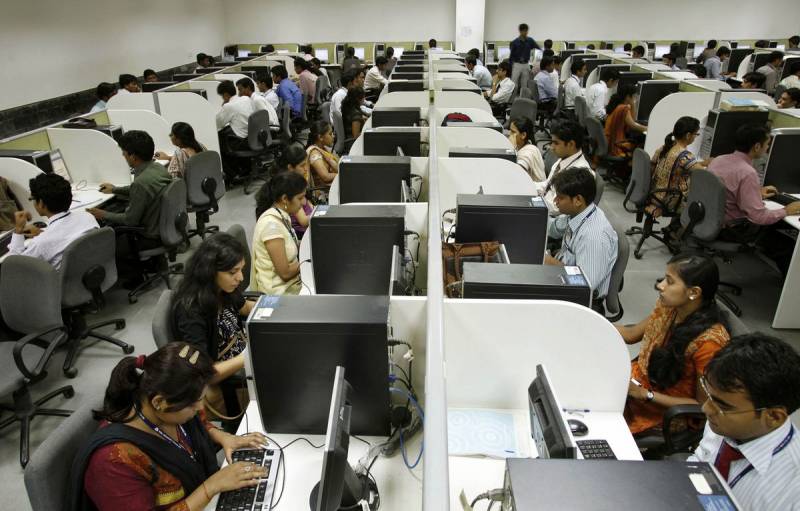 One way or another, whether India is ready to share technologies of this level is still a big question. Most probably not. Instead, we are ready to offer only finished products and technologies, albeit still modern, but rapidly becoming obsolete.
Patents and Sanctions
Even assuming that our partners agree to transfer something from a breakthrough, another question arises. The fact is that India may not own patents for all the elements of the chain, and some of them belong to the United States and European Union states. And then what? Right, sanctions. Which immediately cuts the whole initiative in the bud, no matter how wonderful it is painted.
That's all, after that it makes no sense to discuss the other "if", which, by the way, also abound. For example, possible participation in Pakistan's North-South corridor project. Or about whether the industry of the Russian Federation will be able to master and perceive Indian technologies in general, if it is possible to agree on their transfer. And if so, for how long - in the modern world, technology, as you know, is perishable goods.
Apparently, this is why there is no fanfare about the next "breakthrough" in the East. And there is no quality analytics. There is nothing to analyze but the next
armory
contracts that by themselves have not made the weather for a long time.