Turkey intends, together with the United States, to create permanent military bases located in the security zone in northeastern Syria, from the territory of which constant patrolling will be carried out. This was stated by Minister of Defense Hulusi Akar.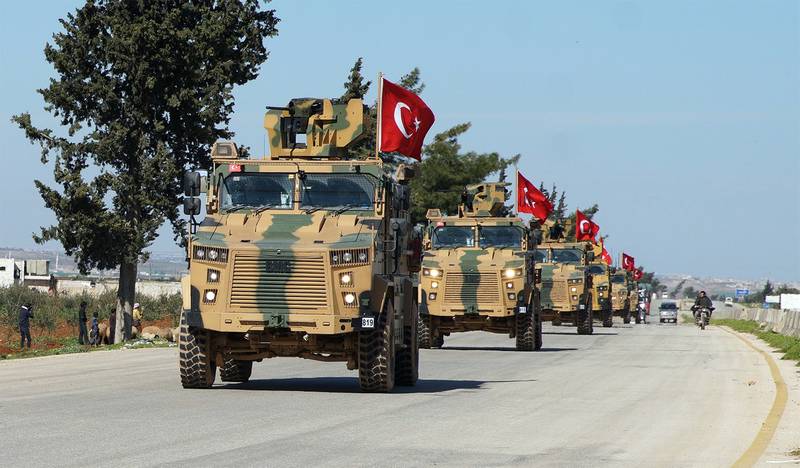 According to the head of the Turkish defense department, military bases will allow for constant patrolling of the security zone, and their number will be determined "as necessary, depending on the situation." At the same time, Ankara hopes that the United States will join them, but do not exclude that they will do it on their own if the Americans drag out negotiations.
We will build bases for patrolling east of the Euphrates. If we do this and the terrorists leave, it will be a great victory. Will we stop after that? No. Our goal is to create a zone of 30-40 kilometers wide throughout the border to ensure the security of our country. And then send to the homeland of the Syrian citizens who are with us. These will be common bases with the USA, we want them to be permanent
- the minister said.
In the United States, they did not comment on plans to create joint military bases, but earlier there was information about sending an additional American contingent to Syria to organize joint patrols with the Turks.
Earlier it was reported that Turkey and the United States are negotiating the creation of a "security zone" in northern Syria, where Syrian refugees from Turkey can return and become a "buffer zone" in front of the Turkish border. In turn, US officials said that this "security zone" would help prevent the "revival of the Islamic State" (a terrorist organization banned in Russia).
In turn, Russian President Vladimir Putin, following the Russia-Turkey-Iran tripartite summit on September 16, said that after resolving the situation in Syria, the country's integrity should be restored and all foreign troops would be withdrawn from there.