The Ambassador of Ukraine to Serbia published an article in which he called the collapse and destruction of the Russian Federation a new strategic goal for the whole world. According to the diplomat, Russia needs to be deprived of its place in the UN Security Council, as well as its nuclear shield, half of its territory and resources.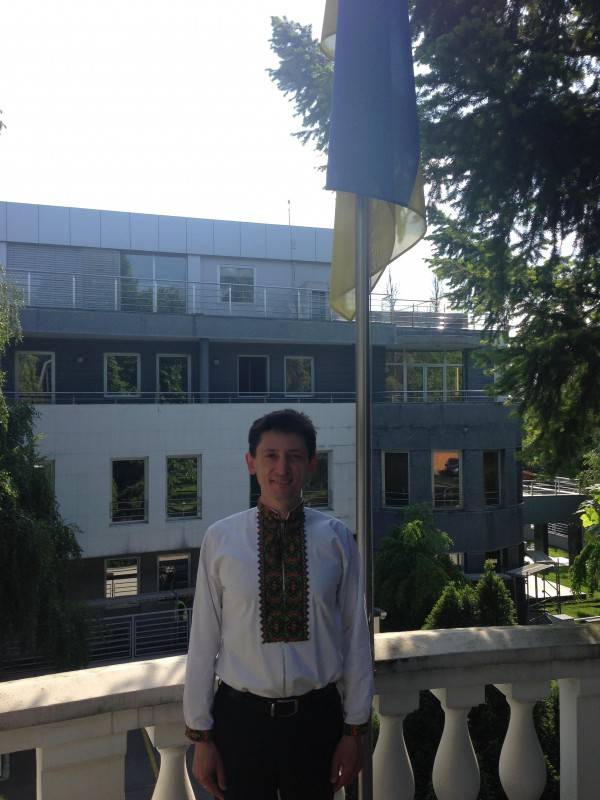 The plenipotentiary ambassador of Ukraine in Serbia, Aleksandr Aleksandrovich, caused a scandal by publishing an article calling for him to rethink the actions against Russia and move on to "offensive actions". According to the diplomat, the "disintegration" of the Russian Federation should become the strategic goal of the policy of the international community.
Our actions must become offensive and have for the conscious ultimate goal the collapse of the Russian Federation.
- says the ambassador's article written by him for the Ukrainian resource "Censor".
The representative of Kiev believes that Russia "forcibly" changed the borders of a foreign state for the first time since the start of World War II. Based on this, Moscow falls under the definition of an aggressor. He also claims that the Russian Federation commits murders, tortures, and mass deportations of the Ukrainian and Crimean Tatar people in the "occupied territories."
"Technologically backward country"
According to Alexander Alexandrovich, Russia is a "technologically backward country", which leads to disasters on its territory: including nuclear ones. He is also confident that preserving its current size and resources, Russia will remain aggressive, but, having decreased to the size of the European part of the country, as well as having lost its nuclear shield and place in the UN Security Council, it has a chance to become a member of the EU and NATO.
The author convinces that he does not make extremist statements and does not call for violent actions against Moscow.
It is enough to isolate Russia by introducing real economic sanctions, in particular: personal sanctions against senior executives with a freeze on assets and a ban on entry; severe restrictions for the energy, banking, financial and military-technical sectors, a ban on the sale of high technology, a collapse in oil prices.

A new foreign, economic, and military-political strategy to isolate, deter, and force Russia to peace through its controlled collapse should receive the tacit consensus and support of key global players - the US, EU, and China, and should be expressed in their daily steps.
- noted in the article.
In Serbia, a note by the representative of Kiev has already been called inappropriate.
Of course, such a statement is puzzling.
- commented
statement
Kiev Ambassador to the State Duma to RT.