The Belgian Air Force lost the F-16 fighter, which crashed in France. According to RTBF, the plane crashed in the Morbihan department in northwestern France, the pilots ejected.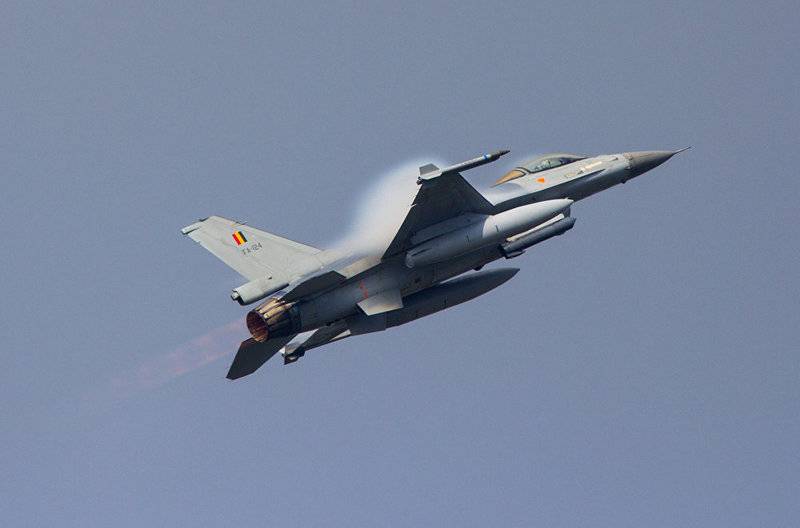 F-16 Belgian Air Force fighter crashed in northwestern France in the Morbihan department. Onboard there were two pilots, both managed to eject. During the landing, one of the pilots' parachute got entangled in the high-voltage power line, but he managed to free himself. It is reported that both members of the crew of the F-16 are alive, escaping with minor injuries.
The cause of the crash is not called, it crashed into a farmer's field near the railway lines and the village. According to the portal VRT.be, the plane allegedly crashed an apartment building in the fall. Emergency services work at the crash site, the area is cordoned off
According to available information, the aircraft made a training flight, according to other sources - participated in exercises. The Belgian Air Force confirmed the fact of the crash of the aircraft, saying that the reasons for the fall of the fighter have not been established, they will deal with a special commission.
Belgian Air Force F-16 fighters have been in service for a long time, but have corresponding good service
- added to the Belgian Air Force.