Ulan-Ude
aviation
the Russian Helicopters holding plant has begun production of a batch of Mi-8AMTSh-VN helicopters in a special version according to a contract signed at the Army-2019 forum. This was reported by the press service of the holding.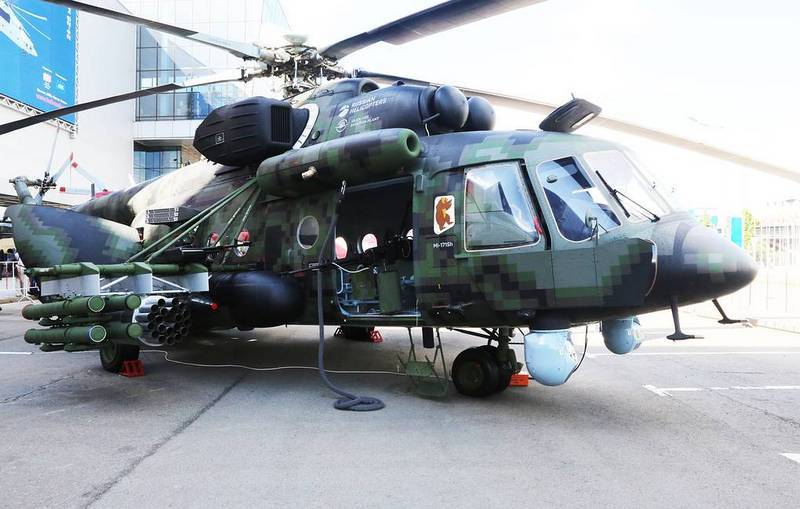 Russian Helicopters Holding began manufacturing a batch of 10 helicopters of special purpose Mi-8AMTS-VN. According to the factory, the LSZ-8VN airborne defense systems have already been purchased, which will be delivered from April to November next year for installation on helicopters. A special contract for the supply of 10 Mi-8AMTSH-VN was concluded at the Army-2019 forum with a delivery time for helicopters in 2020-2021.
As the holding explained, the Mi-8AMTS-VN helicopter is an improved version of the Mi-8 / 17 helicopter, created taking into account the Syrian experience. It is equipped with VK-2500-03 gas turbine engines with an upgraded transmission and improved altitude and climatic characteristics and a new carrier system. In addition, the updated composition of the armament was installed on the helicopter, the main feature of which was the use of two suspension machine guns of the 12,7 mm caliber on special farms. The cockpit and the main units of the helicopter are covered with titanium alloy armor, and the cockpit and side floors to the portholes are closed with removable Kevlar armor.
A new flight and navigation equipment was installed on the helicopter. To increase the combat survivability, the principle of a combination of a "glass cabin" and reliable analog instruments has been applied. The machine is adapted for use at night.
Mi-8AMTSH-VN is equipped with the LSZ-8VN defense complex, which automatically detects the launch of missiles by helicopter, interferes with their guidance heads and emits false thermal targets.