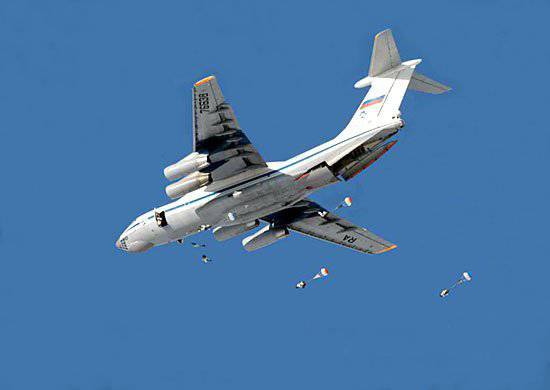 From 2 to 7 July, in accordance with the training plan for the formations and military units, the Airborne Forces undergo training exercises in combat readiness, starting with the paratrooper platoon and ending with the integrated training in the compound (military unit).
"The task of raising the level of combat readiness by the leadership of the Airborne Forces for 2012 has been set as one priority. The demand from commanders of all degrees for the combat readiness of subordinate subunits of formations and military units has been repeatedly tightened, "said Airborne Troops Commander Colonel-General V. Shamanov.
Recall that at the end of June 2012 of the year, in all the amphibious formations, the lessons on the single training of military personnel, including those in the squad, were completed, which is characteristic of the first month of the summer period of combat training. Since the beginning of July, paratroopers have been training as part of paratrooper platoons and are being coordinated as part of parachute (assault) companies, battalions, and so on, up to the highest level in the organizational structure of the airborne troops (paratrooper assault) division.
The result of weekly lessons and training should be the development of uniform requirements for all parts of the Airborne Forces under the conditions of a new full-time troop strength (reduction in the share of troops serving in conscription).