Europe is already tired of Ukraine, because it does not follow the advice that Western partners give it. About this in an interview with the publication
"European truth"
said Estonian President Kersti Kaljulaid.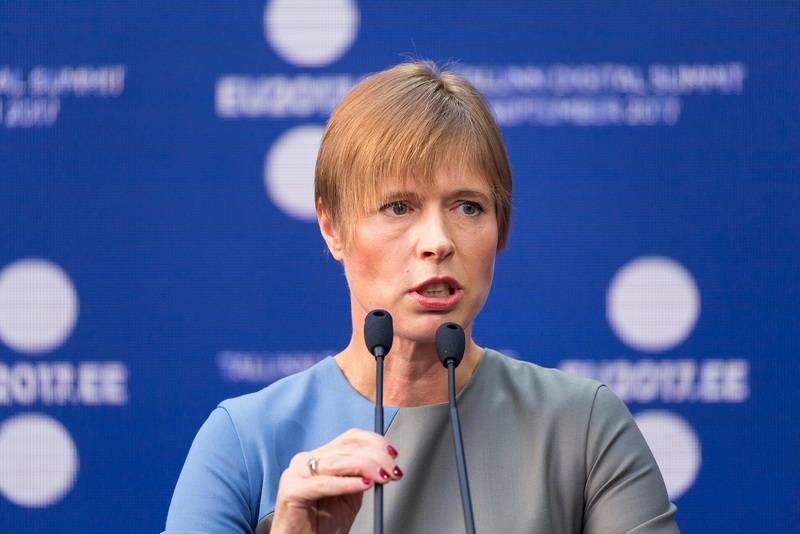 Answering the corresponding question of the journalist, the Estonian president explained that Europe is tired of Ukraine, and the reason for this is Kiev's reluctance to comply with the advice and recommendations given to them by the European Union and other Western partners.
Yes. And the reason for fatigue is that we have been giving the same advice for many years and don't see Ukraine becoming less corrupt, the economy less oligarchic, and so on.
- she said.
The President also added that Ukraine needs to act in the same way as Estonia did in its time, i.e. carry out reforms, change the economy and get rid of corruption. At the same time, she warned that in spite of all the successes of Kiev, part of the European states would still "give up the interests of Kiev for the sake of economic relations with Moscow."
Earlier, the US State Department proposed the EU a new program of assistance to Ukraine, which will be financed in half by Washington and Brussels. For the Emerging Donors Challenge Program for Ukraine's integration into the EU, donor countries were selected to finance some of the projects. Together with the United States, money will be allocated to Ukraine: Bulgaria, Croatia, Czech Republic, Estonia, Hungary, Latvia, Lithuania, Poland, Romania, Slovakia and Slovenia.
It is not surprising that Europe became tired of Ukraine, because it is one thing to give advice to Kiev on projects and quite another to allocate own funds for this.