The United States intends to adjust defense and other plans due to the unwillingness of the American army to conduct a hybrid and indirect war with Russia. This was stated by the head of the Pentagon, Mark Esper.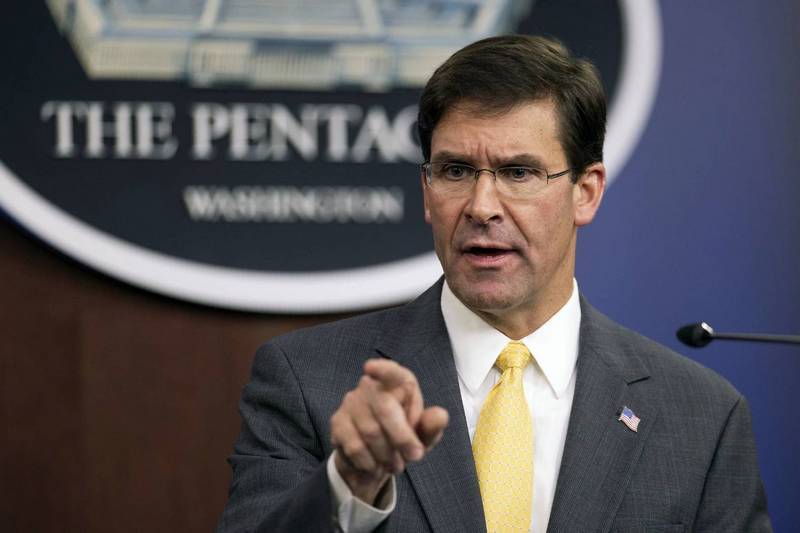 According to the US Secretary of Defense, in recent years, Russia has been demonstrating the effectiveness of conducting "hybrid and indirect wars in the gray zone," citing events in the Crimea and the Donbas as an example. Esper called it a new form of warfare, for which the United States is not ready, while Russia is not ready to confront the United States in a conventional war, because it is much weaker.
This suggests that they (Russia) know that they do not want and cannot resist us in a conventional war, therefore they are looking for other ways to challenge us, to conduct strategic rivalries at a level lower than direct armed conflict
- he said.
The head of the Pentagon emphasized that the American army is "very good" in ordinary armed conflicts, but as soon as actions go into the "gray zone", the United States loses its advantage. Therefore, he called for a change in "this strategic situation", and this applies not only to the military, but also to other US departments that should "conduct information companies and more."
This is a new form of warfare. I mean, in many ways this is at least what we are not ready for, and what we should be prepared for. Therefore, we are now studying how our plans for campaigning in different theaters (military operations) are being prepared, we are trying to reach a level of strategic rivalry below this level
- said Esper.