In India, a video in which Indian and American soldiers celebrate the end of the joint exercises of Yudh Abhyas is gaining popularity among users. The exercises were held at training grounds in the United States, including the territory of the Lewis military base.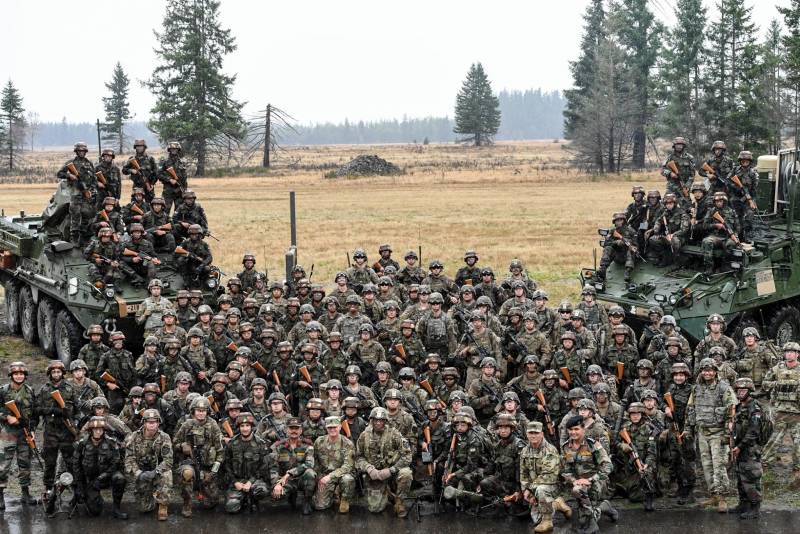 Distributed in various venues, including the Indian media, the video with the joint performance of the Indian hiking song attracts an impressive audience.
We are talking about a video in which soldiers of the Indian Armed Forces and the United States perform the song "Badluram Ka Badan Zamin Ke Neche Hai." This is a marching song of the Indian regiment from Assam. The servicemen not only performed the song, but also danced to it. Moreover, American soldiers admitted that many of them did not understand what this song was about, "but the rhythm is peppy."
So what is she talking about?
The song is dedicated to how the soldiers of the Assamese Regiment fought against the Japanese in Burma (Myanmar) during the Second World War. During one of the battles, a soldier named Badluram died, but the command was not informed about this so that the soldiers exhausted by the battles would continue to receive an additional diet for him. In India, Badluram is considered a hero who "fed his unit after death."
At the same time, during the performance of the song after the US-Indian teachings, the word "yapi" ("japy") was used, which, for example, in the USA is interpreted as an insulting name for the inhabitants of the Land of the Rising Sun.
#WATCH Indian and American soldiers sing and dance on the Assam Regiment's marching song 'Badluram ka badan zameen ke neeche hai' during Exercise 'Yudhabhyas' being carried out at Joint Base Lewis, McChord in the United States of America pic.twitter.com/6vTuVFHZMd

- ANI (@ANI) September 15, 2019
After that, at the military base, the American orchestra officially completed the teachings of Yudh Abhyas with the performance of the Indian anthem "Jana Gana Mana".