The US Navy entered a new stage in the construction of a promising next-generation landing ship. According to the general contractor, Vigor Works, the prototype will be ready in the coming 4 years. It is reported by Defense News.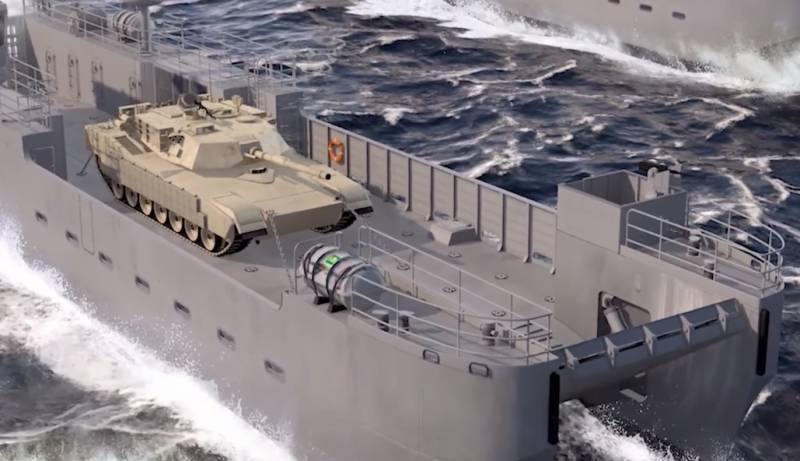 Vigor Works held a keel laying ceremony for the first promising Maneuver Support Vessel class landing vessel, Light (MSV-L). It should replace the LCM-8 class boats, which have been in service with the US Armed Forces since the 50 of the last century.
In 2017, the contractor received a contract worth almost $ 1 billion. At its conclusion, Vigor Works managed to bypass four competitors. The company should develop a full-scale prototype of the ship over the next four years. Also, as part of pre-production by the 2022 year, another 4 ships will be built. The total number of boats that the US Navy intends to purchase before the 2028 year is 36 units.
Landing boats were designed with the participation of the British company BMT - it was responsible for the design of the ship, as well as with the assistance of the corporations Gladding-Hearn Shipbuilding and Northrop Grumman.
The length of the MSV (L) is 100 feet (about 30 metro), which is 7-8 meters longer than the LCM-8 Mike. Boats are capable of transporting one M1A2 Abrams tank, two Stryker armored personnel carriers or four JLTVs with trailers. The planned maximum speed of the new boats is 18 knots, 15 knots at full load, cruising range - about 350 miles.
The problem with previous generation boats was that the LCM-8 Mike was not large enough. They lacked the power reserve needed to transport modern army equipment to the required distances.
According to the project, MSV-L are intended for the delivery of personnel, as well as related weapons and cargo from deep-sea ships to closed combat zones, to units remote from the main bases, as well as for landing on an unequipped coast. Boats are capable of operating with sea waves up to 3 points.
A feature of the boat is a three-deck mono hull, the design of which provides increased maneuverability and a high degree of stability both in open waters, and in coastal or inland.