In Kiev, an unknown opened fire from a gunshot
weapons
and threatens to blow up the bridge. This was reported by the press secretary of the police head of the Ukrainian capital.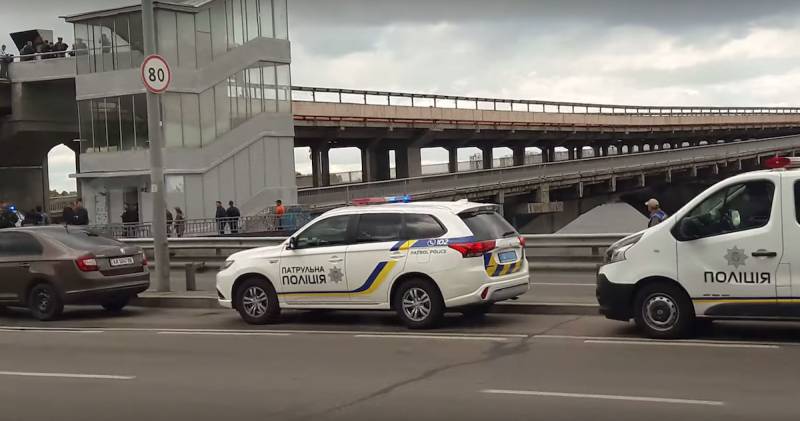 On the Metro bridge, located in Kiev, an unknown attacker, with an object similar to an explosive device, opened fire from a shotgun at a police UAV. According to eyewitnesses, the apparatus crashed into the Dnieper, the criminal himself threatens to blow up the bridge.
The press service of the head of the Kiev police, Andrei Kryshchenko, claims that there are
"Representatives of all services."
The highway is blocked, traffic on the red line of the Kiev metro from the Dnepr station to the Lesnaya station is stopped: as a result, according to police, a difficult traffic situation remains in the city.
In addition to the bridge, the criminal threatens to blow up a number of state institutions. Special forces and experts in explosion engineering advanced to the place. It is reported that the attacker arrived on the bridge in a white Opel car, after which a man came out of him, in camouflage and a blue beret, and, waving the Ukrainian flag, opened fire.
TheBabel claims that the perpetrator is the 42-year-old native of Foros, Alexei Belko. Currently, the actions of the suspect are classified as preparing a terrorist attack.
At the end of August "Military Review"
wrote
on the prevention of a terrorist attack at a concert of the 95 quarter studio in Sumy region. The current president of Ukraine, Vladimir Zelensky, is one of the creators of the project.