In Donetsk, they are very skeptical of Ukrainian statements that the headquarters of the OOS (Combined Forces Operations) are allegedly preparing for the withdrawal of forces and assets along the entire line of contact. The preparation for the challenge was announced by the OOS commander Volodymyr Kravchenko, adding that such a task was assigned to him by the Minister of Defense of Ukraine, the Chief of the General Staff of the Armed Forces and the President-Supreme Commander.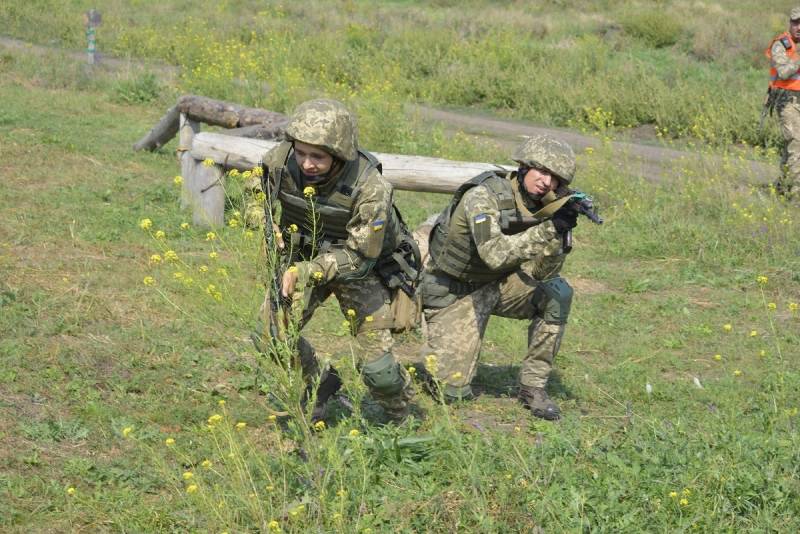 Kravchenko:
We are ready for this in order to improve the lives of our citizens, but everything will depend on mirror actions from the opposite side.
The "opposite side" doubted the good intentions of the Ukrainian authorities and command. In particular, in Donetsk it was noted that if such a task were to the Armed Forces and other security forces of Ukraine, they would have long ago diverted forces and means from the contact line, having previously ceased fire. In the DPR, they add that all this is spelled out in the protocol of the Minsk agreements. But in Kiev, they prefer the media approach, declaring their preparation for the challenge and not demonstrating real actions.
It should be noted that the breeding of forces at the moment took place only at one point - in the area of ​​the Village of Lugansk. In none of the sections did the Ukrainian security forces leave the line of contact with the DPR. Moreover, Ukrainian illegal armed groups, including Aydar militants (banned in the Russian Federation), reappeared in the conflict zone.
Residents of Donbass believe that such statements by Kravchenko should be regarded at the moment as preparing the ground for opportunities to meet in the Norman format, with a focus on Western countries that Kiev wants to make again believe in the desire to end the conflict.