The first joint exercises of the joint Ukrainian-American unit to repel the "attack of the green men" took place in Ukraine. Maneuvers with live firing took place as part of the Rapid Trident-17 international exercises launched on 2019 on September 2019, held on Ukrainian territory.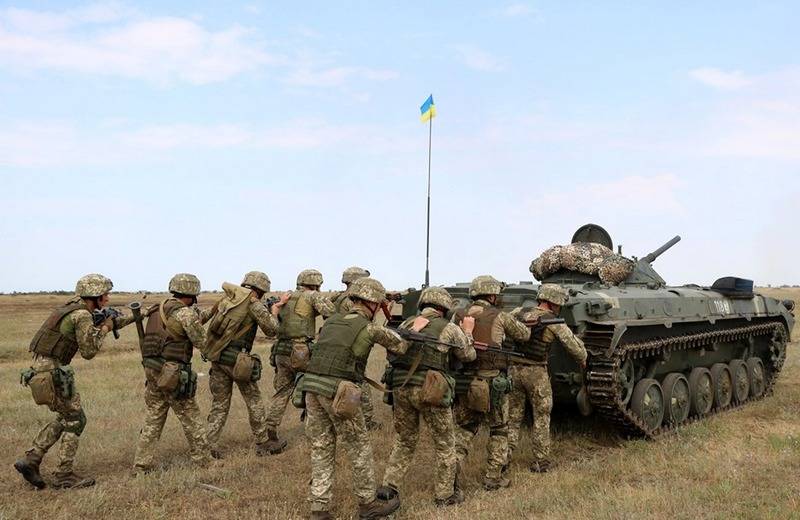 According to the command of the Armed Forces of the Armed Forces of the Armed Forces, joint exercises with live firing of the joint Ukrainian-American unit took place on the territory of the International Center for Peacekeeping and Security (ICMB) of the National Academy of Ground Forces named after Hetman Pyotr Sagaidachny in the Lviv region. According to the legend of the exercises, the aggressor country suddenly invaded the territory of Ukraine and took a certain area, organized a defense there. The task of the combined unit was to knock out the "conditional green men" from their positions and destroy the command post. The command was carried out by an American officer.
The exercises involving live firing involved a regular mechanized platoon of one of the units of the training center and a regular infantry platoon of the US Armed Forces. Adjustment and maneuver by artillery fire was carried out jointly by the soldiers of the 10-th mountain assault brigade of the Armed Forces of the Armed Forces and the United States. (...) all combat operations of the unit were carried out using standard equipment: Ukrainians - BMP-1, Americans - multi-purpose vehicles HMMWV
- said in a statement.
The Ministry of Defense of Ukraine has already called these exercises a breakthrough in relations between Ukraine and NATO, as they "demonstrated the compatibility of units of the Armed Forces and the American army."