Exercises completed in China
tank
units, during which the main battle tanks of the PLA Type99 were involved with 125-mm ZPT-98 cannons.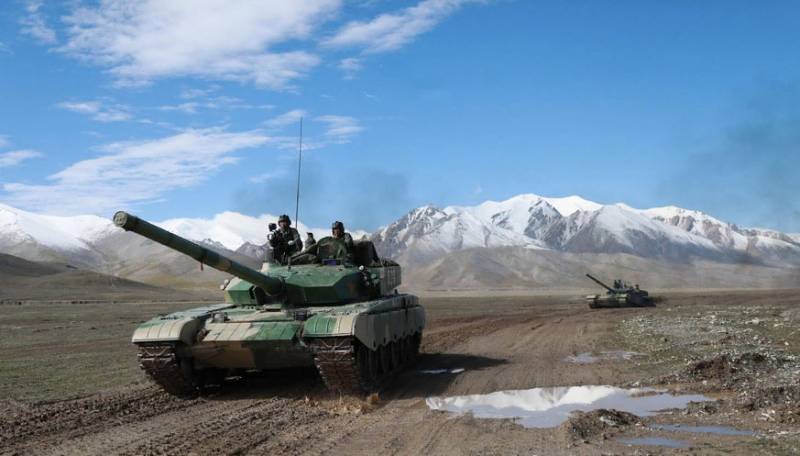 The command of the tank crews was tasked with advancing into the open steppe terrain in the format of a quick jerk. To do this, tanks and army cars overcame the pass and ended up on a mountain plateau, where subsequently the entire complex of exercises developed.
In the plots of the channels of the PRC, traditionally, there were enthusiastic remarks addressed to the Chinese MBT. In one of the stories, Type 99 were called tanks, "which cannot be stopped." Explaining his words, the correspondent told viewers that the tank has powerful frontal armor of the hull, capable of withstanding the hit of armor-piercing feathered sub-caliber shells (BOPS), as well as the frontal armor of the tower, withstanding the impact of cumulative ammunition. "But these ammunition is unlikely to reach the goal, since the Type99 tank's active defense will work."
Even more eloquent about the tank was shown by users of Chinese military resources, saying that the Type 99 is "the best tank in the universe."
At the same time, no one in the Chinese media mentioned that Type 99 is another development of the concept of the still Soviet T-72. Of course, the Chinese tank received a considerable percentage of modern elements, but there are a lot of borrowings in the tank. Suffice it to say that the mentioned ZPT-98 gun is an unlicensed copy of the D-81TM smooth-bore tank gun (2A46), developed at the time in the Urals (OKB-9, Sverdlovsk).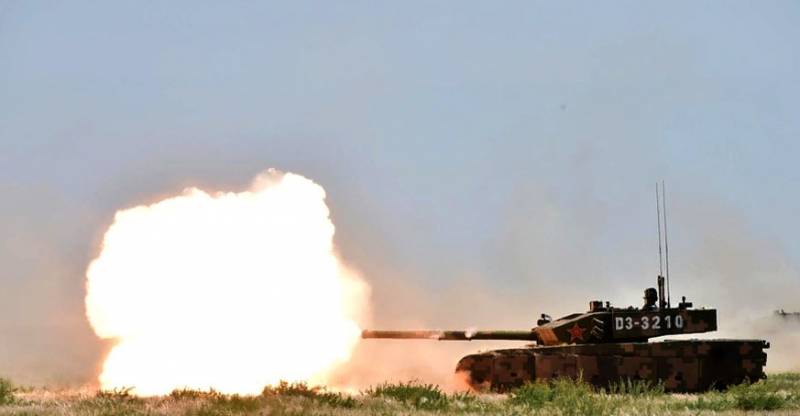 During the maneuvers, the PLA tankers fired on various types of targets. One of the technical elements is shooting on the move. Another is the fire support of a tank breakout.