India conducted another test of an Astra air-to-air missile, recognized as successful. The launched rocket hit a moving air target. This was reported by the press service of the Ministry of Defense of the country.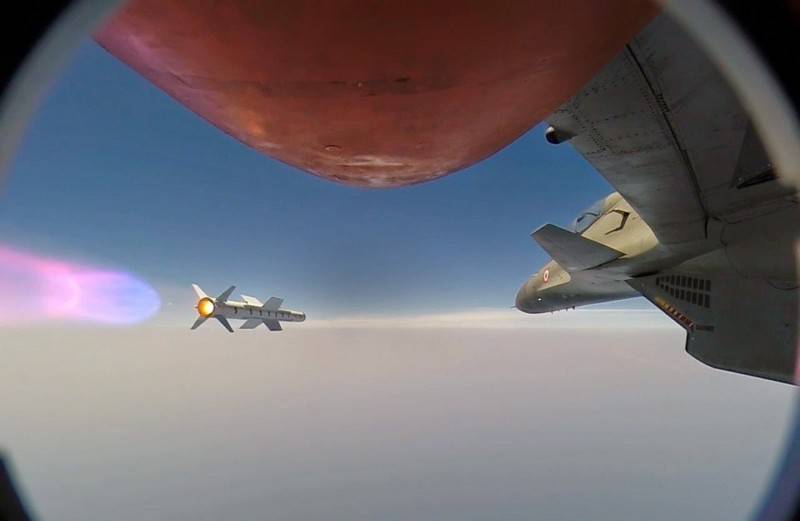 According to the report, the missile was launched from a Su-30MKI fighter and hit a moving air target with "high accuracy". According to Indian Minister of Defense Rajnath Singh, the missile tests were successfully completed, with which he congratulated the specialists of the Defense Research and Development Organization (DRDO) and the country's air force.
Astra air-to-air missile passes successful flight tests on the coast of Odish
- said the press service of the Ministry of Defense of India.
The Astra rocket was developed on the basis of the French rocket Matra Super 530DР, work on its creation began as early as 1990 year. The Ministry of Defense of India joined the work only in 2004 and began financing development. It was reported that Chinese experts also took part in the work on the rocket.
The first successful launch from the Su-30MKI occurred in May 2014, and in March 2015 the missile successfully hit an air target. According to the developers, the rocket could become "one of the best in the world" in its class. Missile length - 3,8 m, diameter - 175 mm (including wings - 254 mm). The total mass of the rocket is 154 kg, including the high-explosive warhead - 15 kg. The fuse is non-contact. Equipped with an active radar seeker. The defeat range is declared in 110 km in the front hemisphere and 20-25 km after the altitudes of 15-20 km. The flight speed is approximately 4750 km / h.
In 2017, the Bharat Dynamics Ltd plant received an order for an experimental batch of 50 missiles. Now the manufacturer will be able to establish mass production of missiles.
It is stated that work has begun on the creation of an Astra Mk 2 rocket with a range of 300 km.