Adoption of the Navy
fleet
The Russian Federation of promising hypersonic Zircon missiles will provide Russia with some strategic advantage over the US and UK fleets. The Russian fleet will be the first in the world to arm its submarines with hypersonic missiles. Writes about this
Forbes
.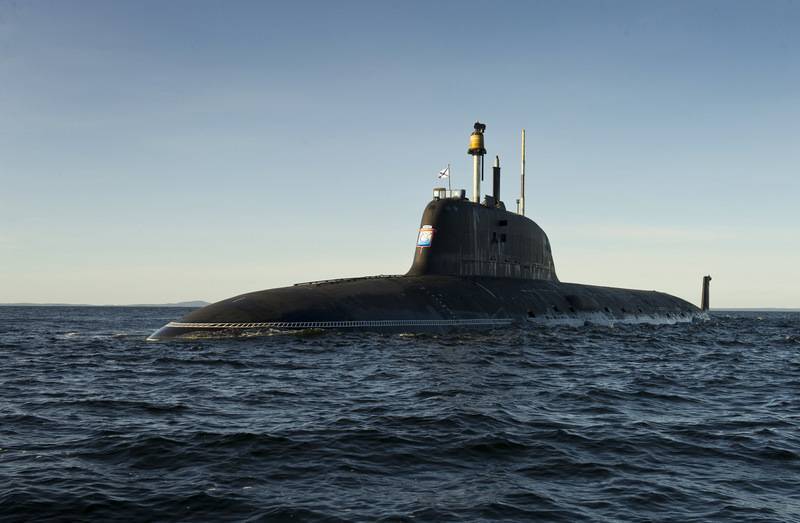 The promising Russian Zircon hypersonic missiles, with which Russia intends to arm its submarines, will provide the Russian Navy with an advantage over the US and UK Navy, as compared to subsonic Caliber, the new missiles have increased speed and are capable of hitting various targets, while remaining invulnerable to enemy air defenses.
The publication writes that the first launch of the hypersonic Zircon is scheduled for 2020 and will be made on board the latest atomic submarine of the K-561 type Kazan, which is already armed with subsonic and supersonic missiles. The speed of Zircon, the newspaper reports, is 8 of Mach numbers, and according to some experts, even higher than this. At the same time, Tomahawk cruise missiles, armed with U.S. and UK submarines, have a speed of only about Mach 0,75.
According to the author of the article, the Russian Navy, after the events in Syria, changed the doctrine of the use of high-precision
weapons
adding to the priority objectives in the form of surface ships and enemy aircraft carriers to hit missiles and ground targets. The expert makes a prediction that Russia will rely on Zircon missiles and by 2030 in the Russian Navy there will be at least 8 submarines carrying these missiles, and by 2040 their number will reach 17.