The Russian Foreign Ministry was accused of spying on the FBI. Ministry spokeswoman Maria Zakharova in an interview with the radio station "
Kommersant FM
"Stated that the charges should be considered in the context of the election.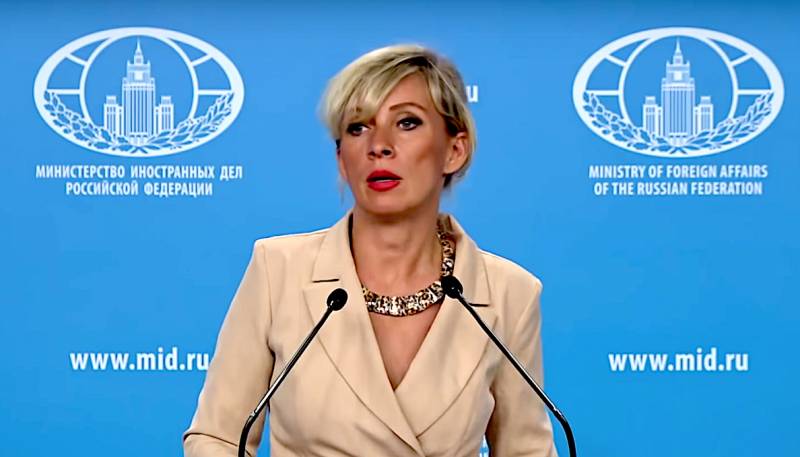 The Yahoo News portal, citing its own sources, published material in which it accused Russia of spying on the Federal Bureau of Investigation. According to the portal, Moscow used suburban complexes at the disposal of the Russian Foreign Ministry as headquarters for intercepting signals from the US department. On the territory of the complexes allegedly was the equipment necessary for these purposes.
The charges relate to the reign of President Barack Obama. Then, at the end of December 2016, of the year against the Russian Federation, a number of sanctions were introduced as a "response to interference in the American election." In addition, the United States sent 35 Russian diplomats and members of their families, and also closed the suburban dachas of the Russian permanent mission in New York and the embassy in Washington, DC.
In turn, the official representative of the Russian Foreign Ministry, Maria Zakharova, in an interview with Kommersant FM radio station, said that the article appeared on the background of the election race before the US presidential election: they should be held next year.
The electoral cycle in the United States is such a fun carousel. All this has to be treated, on the one hand. On the other hand, Russia will certainly comment on any such case.
- said Zakharova.
The representative of the Ministry of Foreign Affairs believes that in the near future we will all get to know "a lot of fantastic stories, sudden discoveries, amazing predictions, or, possibly, excavations from the past". Maria Zakharova also notes that the charges will be commented on by the staff of the Russian embassy in Washington.