What does global warming have to do with it?
Economists, the Ministry of Labor and sociologists, almost interrupting each other, sound the alarm: in the next ten to twelve years, almost half of the country's able-bodied population may be left without work. And all this is not to blame for the power and not even the damned "corrupt" opposition, but for robots. Yes, yes, those very amazing man-made creatures from the cartoons of our childhood, capable of better and faster than us to perform many operations, to perform any kind of black work.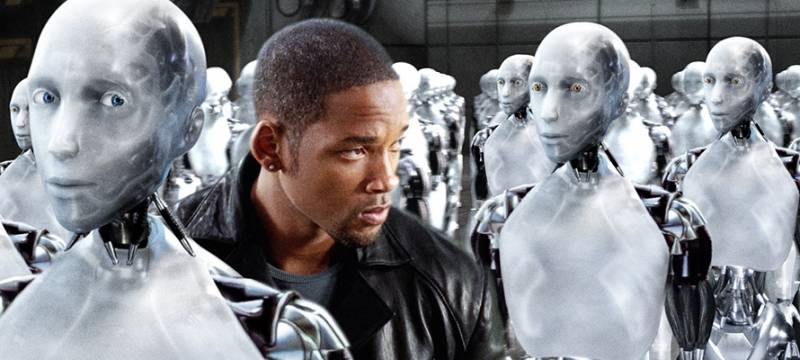 The other day, a special study was published on the subject of how mass robotization can affect the labor market. Characteristically, it was not held anywhere in Skolkovo, or at least the Novosibirsk Academgorodok, but at the Russian Academy of National Economy and Public Administration. According to her, already by the 2030 year, Russia, due to large-scale robotization, is threatened by unemployment of such proportions that half the country will fit to work either in China or even further. At RANEPA, as many as 45,5% of current employees were counted, whose competencies would simply be irrelevant. Academic experts have no doubt that all these people have to either leave the labor market or retrain.
It doesn't even bother, but is outraged that the results of a very controversial study are presented as if everything predicted will happen literally overnight. It turns out a "horror story" abruptly global warming. In fact, the reality, of course, will be the same as with digitalization and computerization, which swept the whole world fairly quickly, but in general with it, the whole world, to agree.
Personnel that will decide everything
The IT field, programming, mobile communications and a truly colossal gaming industry have become our everyday reality for some ten to fifteen years. And it didn't scare anyone. Moreover, in all these areas, not even millions, and not tens, but hundreds of millions of jobs appeared, which not only young, grown-up cadres with pleasure, but also people by no means teenagers, took pleasure in.
Specialists from the RANEPA, on behalf of whom the author of the work personally presented the research data, Stepan Zemtsov, acting head of the RANEPA laboratory of business research, made quite a few well-founded conclusions. Of which, however, for some reason not the most reasonable forecasts grow.
It was unlikely that it would be worth mixing the conversation about robots and robots with theses on how many people would be "at risk of digitalization and automation" in one bottle. According to the authors of the study, there will be 20,1 million of them. Also until 2030 of the year? Apparently, yes. In this case, only 2 million a year, which, compared with what we have done these days with pensioners and retirees, is nothing at all.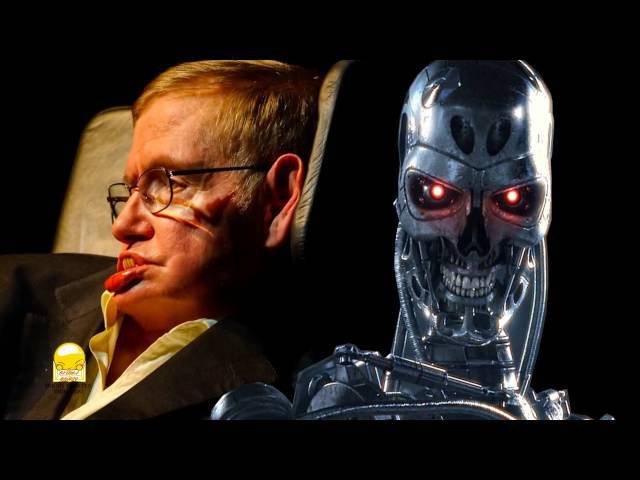 Stephen Hawking didn't scare the future with robots, but scares Russian scientists
But it's hardly worth arguing with such a set of figures in the survey data and in-depth academic analysis of the RANEPA.
Robots can be entrusted with most of the work in the hotel and restaurant business (73% of employees here are at risk of automation), manufacturing (60%), agriculture and forestry (58%), retail (53%) and mining (51 %).
Stepan Zemtsov admits that the mere fact of the ability to automate or robotic a particular type of activity in practice does not mean that one or another employee will be replaced literally tomorrow.
It's correct to speak specifically about the susceptibility of automation. The process is greatly stretched in time, there is the opportunity to relearn, change their functions.
It is by no means accidental that we recalled above the IT sphere and programming. In these sectors, the need for retraining did not at all cause tragedies; rather, it was something like a personnel revolution. With all indications of robotization, the situation will be exactly the same, especially since someone will have to produce these robots, and then service them.
Is it time to be afraid?
The importance of the global forecast made by RANEPA experts is that it allows you to work ahead of schedule, for the future, creating tools, economic mechanisms, and finally, the legal framework that will help meet the future "world of robots" fully equipped. After all, of course, it is important to ensure a truly massive influx of the latest technology precisely in those areas of the economy where it is not just the most profitable and where it will save people from working in difficult, harmful conditions.
From conversations about metro trains without drivers, even in Russia they are getting down to business. The Yandex company began practical tests of unmanned taxis. In banks, operationists are everywhere replacing terminals, in hotels at the reception - machines. So, is it time to be afraid?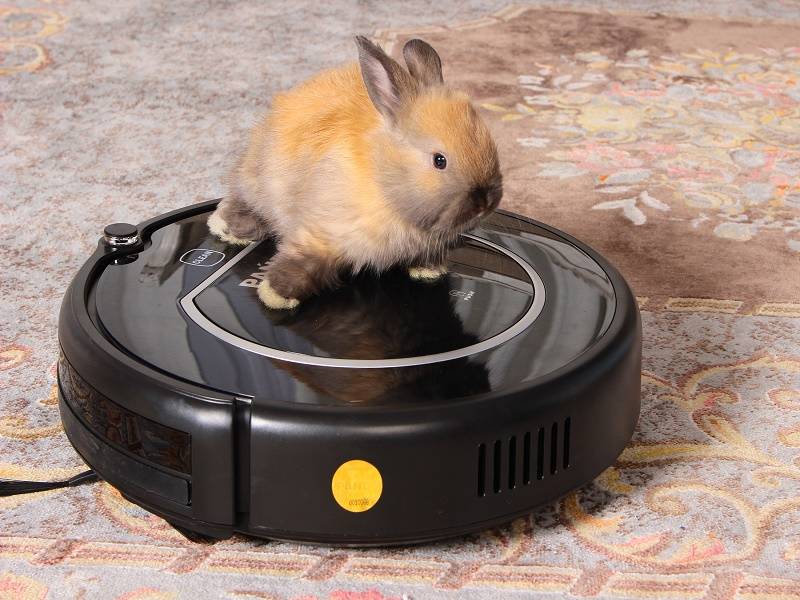 But the robot vacuum cleaner is no longer able to scare anyone
There are very, very big doubts about this. Everything that would be done by man was made out of a desire to make life easier. But all this led to the fact that there was only more work. And resources are getting smaller. So do not be afraid right, but stop and think.
Moreover, the development of technology makes us not so much think about whether the machine will take work, but look for a more interesting and attractive scope of application of our own skills. Which, in which case, and take a short time.
Appropriate tax and other incentives are needed so that robots can be launched into the notorious waste recycling and other environmental programs. Robots simply can not do, solving the problem of radioactive waste disposal.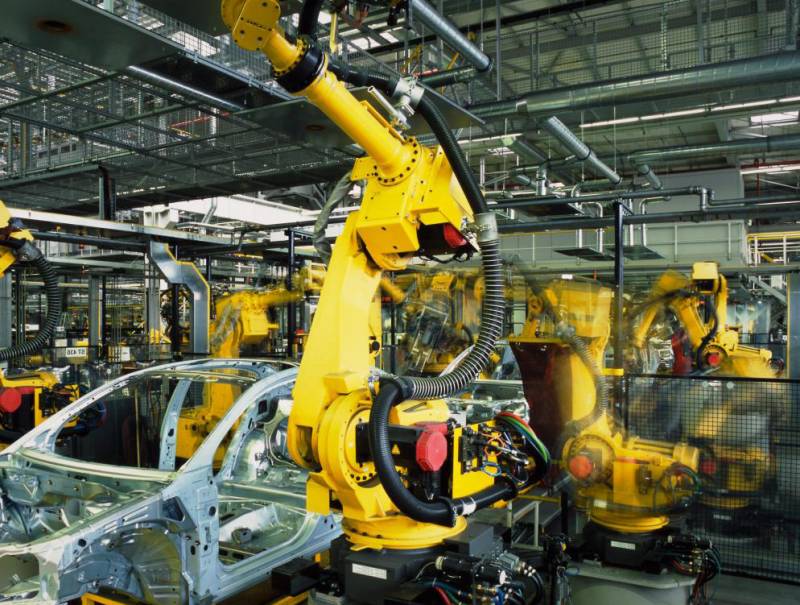 Therefore, one cannot but pay attention to the fact that robots will be especially in demand among other things in mining. This is a completely special area, where in a number of industries without robots it is simply impossible to talk about any real progress.
It is no coincidence that such attention is now being paid to robotics, for example, at Norilsk Nickel. And it seems that it is by no means accidental that the young residents of a number of northern Russian cities in recent years have collected almost all possible prizes at international competitions and competitions in robotics.
Strange, but somehow not too much while spoiling us
the news
from the field of robotics from such "advanced points" as Skolkovo or Rusnano. But this only convinces us that many times voiced by many authors of the Military Review, doubts about their effectiveness are still valid.