Iranian Foreign Ministry spokesman Abbas Mousavi commented on publications by individual media outlets that pointed to possible negotiations between Donald Trump and Hassan Rouhani on the sidelines of the UN General Assembly.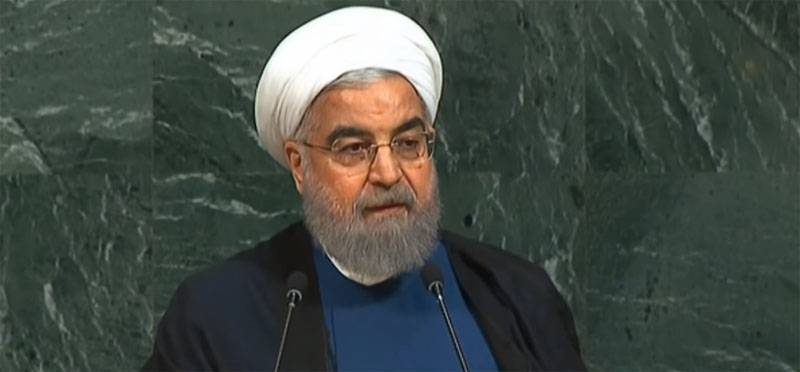 Earlier, the possibility of such a meeting was made by Trump himself, but after the attack on oil infrastructure in Saudi Arabia, the US president began to talk about the possibility of "taking military measures against Iran." Recall that messages from the Hussites (or supposedly from the Hussites) appeared in the network, in which they take responsibility for attacking themselves at the refineries in Saudi Arabia.
According to Abbas Mousavi, today there is no talk about the agenda of the meeting between the presidents of Iran and the United States. According to the Iranian diplomat, the Iranian president will meet with other world leaders.
Against this background, Hassan Rowhani himself accused the United States of violating international standards by provocations. According to the Iranian president, the US contingent has no right to be present in Syria. Rowhani recalled that Americans did not give such a right to either the UN or Damascus.
Rouhani before flying to Turkey, where the Turkish-Iranian-Russian negotiations will be held to resolve the situation in the SAR:
The US military presence east of the Euphrates is a manifestation of American interventionism. The United States is constantly violating international law and undermining the very possibility of peace returning to these lands.
Meanwhile, Iran accused the US of trying to start a military confrontation with Iran, to start a war:
At first there were provocations with the detention of our tanker. Now a provocation in Saudi Arabia, and they are trying to connect these attacks with Iran. They only need war.