The head of the state corporation Rostec said that Moscow is in dialogue with New Delhi on the localization of C-400 production in India. The official also announced the start date for the launch of a series of the latest C-500 systems.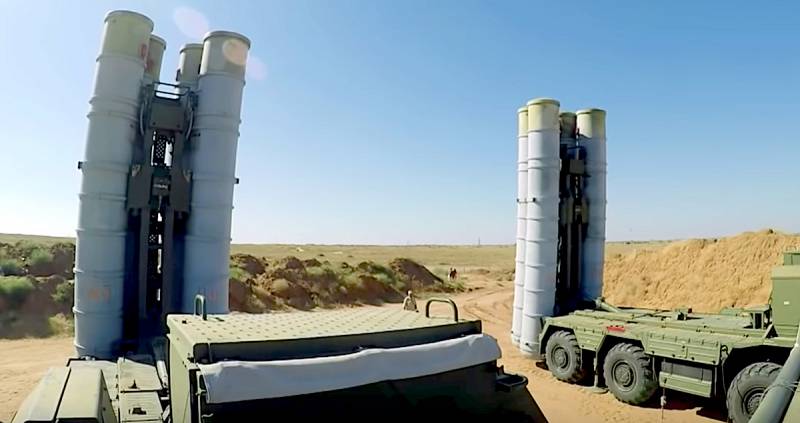 Sergey Chemezov, head of the state corporation Rostec, said in an interview
RBC
that India is interested in localizing the production of S-400 Triumph air defense systems. Negotiations on the sale of complexes began in the year 2015, and are now at an advanced stage.
According to Chemezov, Moscow and New Delhi have extensive experience in joint cooperation and partial transfer of production under purchased licenses. So the release of many elements of the Su-30MKI multi-functional fighters was localized,
tank
T-90, and the Onyx missile received a rethinking, becoming the basis for a joint Russian-Indian project of BrahMos missiles.
Chemezov noted that the C-400 Triumph system
"Sellable and in high demand"
. C-500 coming to replace it, which, according to the head of Rostec, will go into production in a year, is not yet planned for export.
First of all, you need to provide your army.
- stressed the official.
The interview touched on the topic of contract payments, which was hampered by sanctions. For this reason, China, for example, at the beginning of the 2019 of the year could not pay about 1 billion of existing contracts: at the moment, this issue has been resolved. Sergei Chemezov explained that for three years the corporation has gone from the dollar, the calculation is either on a barter basis, or in national currency.
The contract for the supply of C-400 Triumph systems was signed during the visit of Russian President Vladimir Putin to India in the 2018 year. Its total value is $ 5,43 billion. Despite Washington's pressure, New Delhi says it's not going to give up Russian air defense systems.
Army rearmament on C-400
Meanwhile, rearmament to the new system of the Russian army continues. Anti-aircraft missile regiment of the North
fleet
(SF), deployed on the island of South Archipelago Novaya Zemlya and previously equipped with S-300 systems, received at its disposal S-400. According to the SF press service, this has increased the area of ​​controlled airspace in the region.
The S-400 Triumph anti-aircraft missile system is a long and medium range system. Target detection range - 600 km; in total, simultaneous tracking of 80 objects can be conducted. India should become the fourth buyer of the system, after Belarus, China and Turkey.