Hello my dear readers and scrollers! I am very glad to welcome you after a prolonged absence. Not my fault, by and large, it happened. We, you understand, are not Odessa cognac; we do not become stronger and more expensive with age. But since I'm so all strong, seasoned, of the highest quality (who will argue?), Then here's my next review with pictures of Kiev life.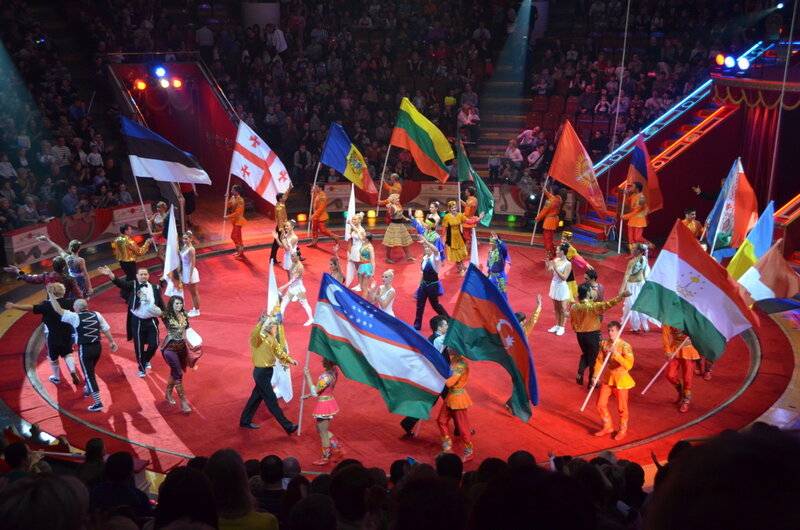 Circus, as was the title, and we are in the front row! More precisely, on the bridge!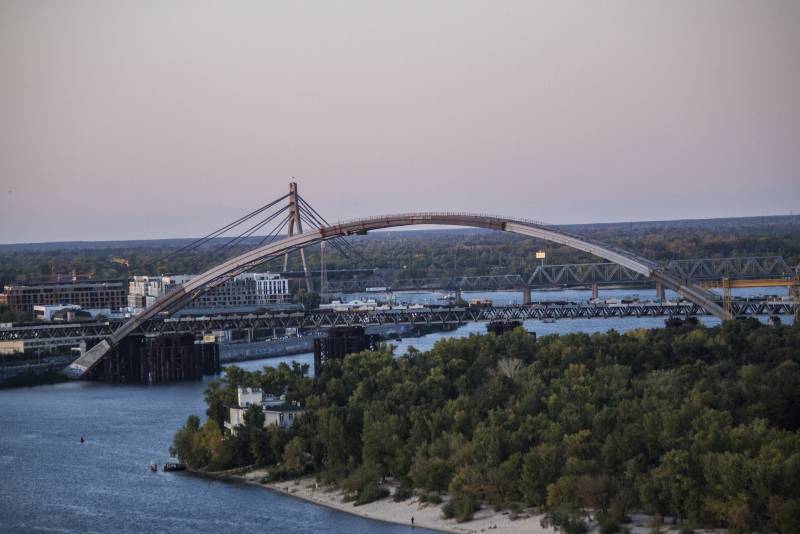 I'm starting, however, not from Kiev. I'll start from the Dnieper. Naturally, your (I hope) eyes were riveted to our show from the "95 quarter" in the Dnieper.
I'm sure that it's reached you, how are we building a road in Ukraine today, building a bridge, laying pipes? Well. in the sense that not according to plan, but contrary to. That is to argue.
Of course, when the president orders the mayor, this is nonsense. Even in Russia. You, of course, Putin can stick to any governor once a year on this "Direct Line", but before we get into a bubble, this is only ours!
This, of course, I'm kidding, but the fact of a certain "bet" between the president and the mayor of the city is already hinting at some kind of nonsense in what is happening. And what was going on around the bridge ...
Some attempts by the president to figure out whether they are fooling him or not, what are they worth!
Yes, it's clear that they're fooling, Volodimir Oleksandrovich, with us this is the only way!
I talked with ours there, and so they said that the bridge, most likely, still stands. Built in Soviet times, hoping that after a nuclear explosion on it
Tanks
will go. So - stand.
But the process itself, that the president and the mayor clogged up at the time of the opening, there weren't any admissions committees, and there couldn't be, because everything was done the way we do, which is an indicator.
But ... Tadammmm !!! This is the first time I am quoting a legitimately elected president of Ukraine!
"We live in Ukraine, and this is the situation in the country."
It's only a pity that I quote this and for that reason.
I will try to separate my
news
photos of our Kiev. And you yourself see what has changed there. Well, look at the prices, as always, did not pass by.
Perhaps you are waiting for my comments on the exchange of ours for non-ours? Here, wait.
By the way, Russians, return the hat! I mean, our beauty and pride of the Black Sea squadron! There, if anything, the tug was almost new!
But seriously, but I only have it almost always, then I only welcome it. We all who were without a pan on their heads were all very happy about this fact. All normal society, because whoever agreed, Medvedchuk and Surkov or Zelensky and Putin, the fact is clear. More precisely, it is there in Europe that the fact is obvious, we have more and more horseradish on the snout, but the main thing is the result!
And the result is one - agreed! And it's not bad that the presidents of our countries agreed. We are not talking about the thaw openly yet, but we understand that something has moved somewhere by a millimeter.
I know, some of you there discussed who they returned to Ukraine, the new Nadiy or the new Savchenko?
Now tell me, what's the difference, the same person?
And not one! Our Nadia, for which we tore throats and painted sheets, is one person. This is the Hero of Ukraine and all that! And the former deputy Savchenko and twice the felon of Russia and Ukraine - this is completely different.
So you understand why Ze didn't scatter orders there, right? You'll hang a piece of iron today, and tomorrow you have to tear it off. Does anyone think of anything there, right?
Yes, as I think, with daggers, too, stupidity. Dagger, if you sharpen it well and put your hand right, is that thing. I'm thinking, dear ones, I had to award flasks! Nominal and complete! This topic would be, as they say, and to the full, and without sin.
But here's something Zee has blundered. But even though the Hero did not do anyone, already a plus.
So, these returnees, here it will be necessary to look hard, who, where, what will carry.
The Crimean land director Oleg Sentsov first began to advertise Russian prisons. And then we do not know what there nishtyak? And then we do not remember the face of Savchenko, which did not fit into every frame after the hunger strikes in the Russian prison? Yes, we all remember!
I was thinking, Sentsov is about to rush into battle, a documentary-recollection to create about Putin's bloody regime and atrocities in prisons.
But no. I uploaded the photo, told for my life on the concepts of how difficult it is on kitsch without a smartphone.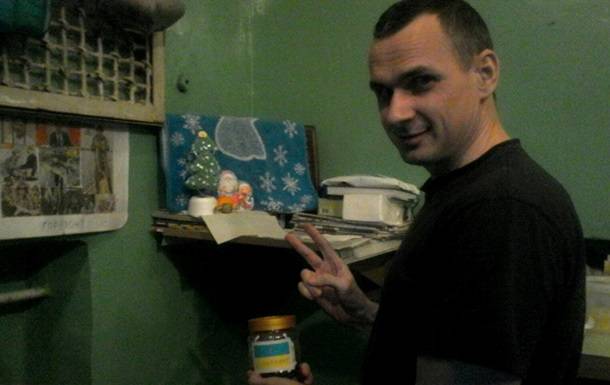 It turns out that the main cruelty of the Russian prison is that there is no Internet and phones. That is, there are phones, but godfathers and real boys. Phones are not laid down. I said so myself!
He took and burned everything. Now everyone understands why Sentsov did not have a phone, and if he did, it was extremely rare and not for long. Well, there's nothing to be done, everyone has their own place. Depending on yourself you know what.
But in his hands in the photo of Sentsov he holds a jar of tea. He kept it all these years and presented it to Zelensky. I don't know, he called there to chifir and crack for life for concepts, but as I understand it, Vladimir Alexandrovich refused just in case.
This, of course, is a good tradition, but Zelensky is still too early to think about the shkonka. But here he is, a fresh consultant, no need to look far.
You yourself know, to swear from a bag and a prison ...
Our GDP has grown here ... Yes, I have already heard a friendly giggle behind the scenes. And not at all from which organ, but because! Because Goncharuk said! And the Cabinet of Ministers confirmed that yes, it has grown by 4%!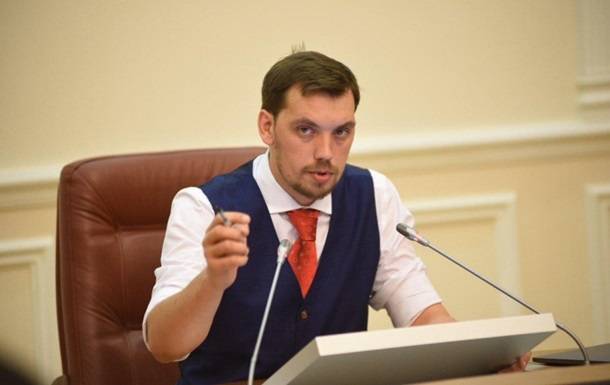 Is your "life expectancy growth rate" growing? At our "Review" I read, if that. So we don't know how, but it is also growing!
And so, then, the deputies began to make up our budget! Well, we are already in anticipation of debate, scuffle and other effects, which we already miss.
245,8 billion hryvnia is planned to be allocated for national security. This is almost 10 billion dollars. What time!
Pension Fund financing should amount to 172,6 billion hryvnias ($ 6,93 billion). Well, that's so ...
It is proposed to allocate 74,4 billion hryvnias ($ 2,98 billion) for the development of road infrastructure. And why there, we still have the road hoo! Will serve ...
But that is not the point. The main thing was voiced by the head of the Ministry of Finance Oksana Markarova. The latest news!
In the 2020 year they plan to increase the minimum wage already by 550 hryvnia! Panama! In general, the average monthly wage in 2020 will amount to 4723 hryvnias.
And now we take the calculator and count. And even taking into account our prices, it still turns out as usual.
Well, we live in Ukraine, where such a situation in the country ...
And here is a picture for this postulate.
In the village of Bogdanovka, the Nikolaev district, vandals (of course, unidentified so far) have desecrated a monument to Jews, which is installed on the site of the massacre.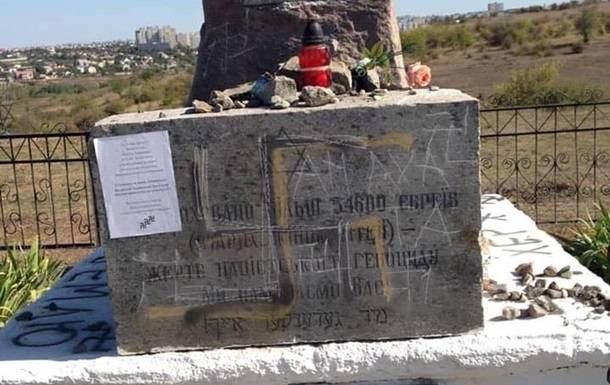 There has been no desecration of the monument for a long time. Somehow calmed down with us. But this time, the deal with swastikas or red paint did not end.
The swastika, of course, was painted. And good, as it fits the article, unlike paint. But the note that these animals placed on the monument is from a new one.
The threatening note is addressed to President Vladimir Zelensky, former Minister of Transport Yevgeny Chervonenko, and also to the director of the Ukrainian Jewish Committee, Eduard Dolinsky.
In addition to threats, the creation calls not to sell land in the country, because such a step "will quickly lead to the Holocaust."
Yes, this is our situation in such a country. That's how we live.
Walking around Kiev, I saw this: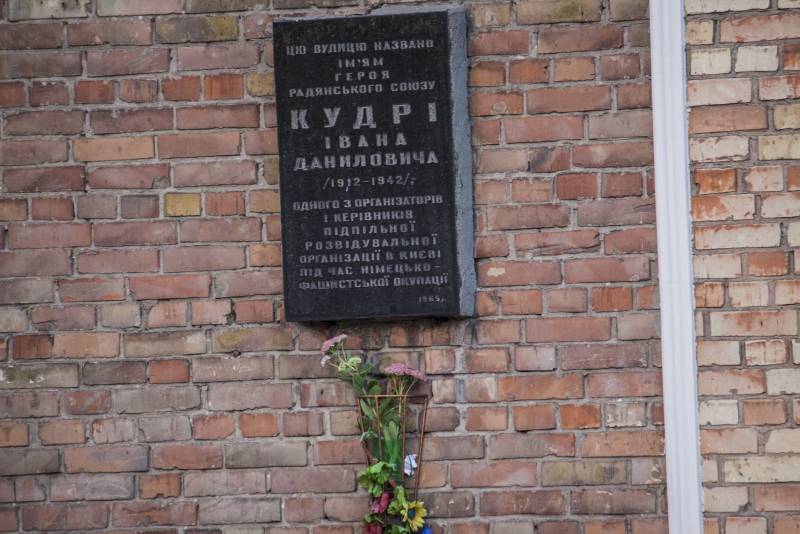 I don't know if this person is remembered by you, but even if they don't remember, I already agreed with the authors - they will write. As it is customary in your country to write: "To be remembered".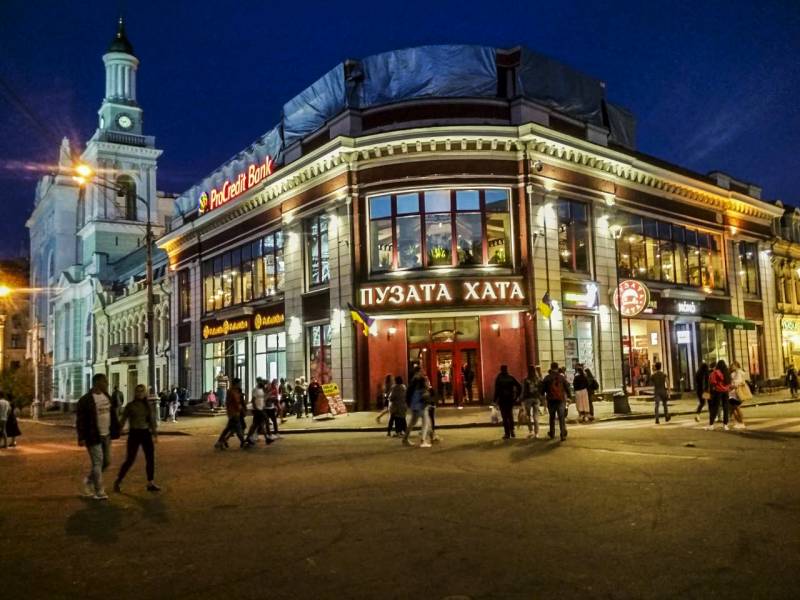 One of the great places. And for comparison - one of the former wonderful places.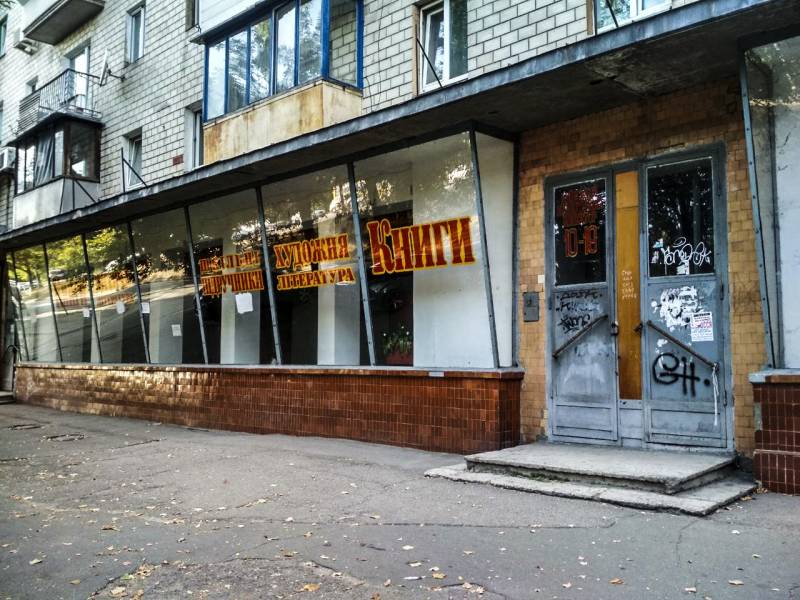 That's how we live...
However, we have ... no, not Hope. Hope is not yet in the business, but at least has thrown herself back from Kitsch to freedom. Already a plus for her.
We have a shadow of hope that after all the situation will stabilize over time and the country will embark on the road ... to the theater! Well, as Shakespeare said, the whole world is a theater, and people ... Well, there are different interpretations, I would say that today the world is a theater, and Ukraine is a circus with horses.
Well, nothing but a quote from the president, you will not bring here. Mamo scho mamo, the only way, and no other way.
Agree, after all, Kiev is not so good during the day as at night. A lot of dope.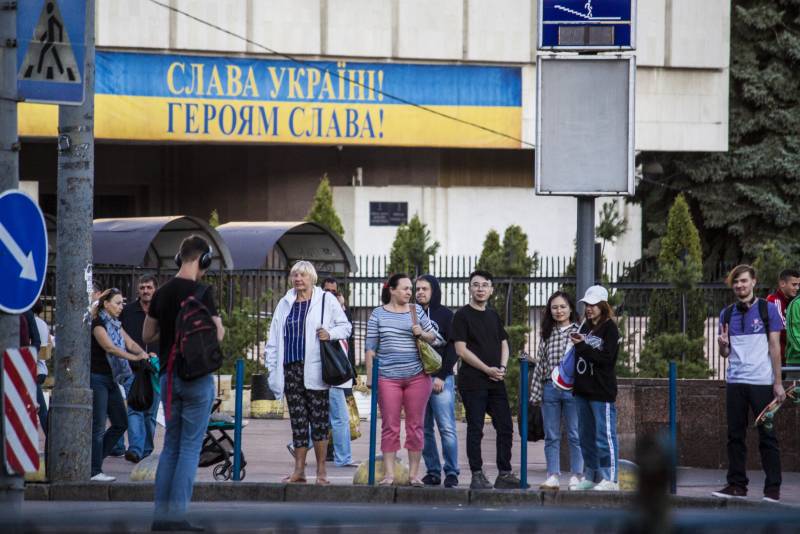 Night is our time.
So I wish you, my dear, tickets to the orchestra. In the theater, since the circus is already fed up with everyone. And since the "Review" is still military, I will allow myself to recall the old army principle. "He who was in the army does not laugh at the circus."
So do not laugh at our circus.
Beautiful autumn for you, mushrooms in the bunker, fat of the correct salting, the last warm days, autumn smiles and all the best!
Will live!