The military section of the Chinese edition of Huanqiu published material in which the authors describe how Russia can "defeat the US carrier fleet with a rocket shower." The material is replete with graphics that show how American
aviation
It will burn literally on the decks of aircraft carriers, not having time to rise into the air.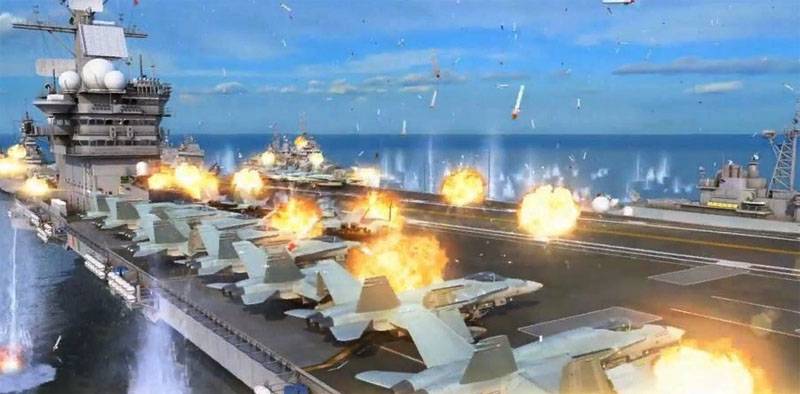 The Chinese author reflects on the fact that "it is enough for the Russians to choose the right strategy with effective weapons in order to destroy the air force of the US Navy."
From the material:
Russian surface ships and nuclear submarines can be used to launch hundreds of missiles, which in turn have a modular design: a booster plus a drone plus a warhead. The mass of the warhead can be up to 70 kg and in free fall format it will rush to the aircraft carrier.
Further, the electronic publication says that a drone with a warhead is separated from the launch vehicle above the AUG. Then he can adjust the position in space.
From the article:
After this, warheads, like raindrops, will fall on an aircraft carrier. So they are able to bomb the entire aircraft carrier strike group.
The material presents a graphic image of what the author is trying to describe in words: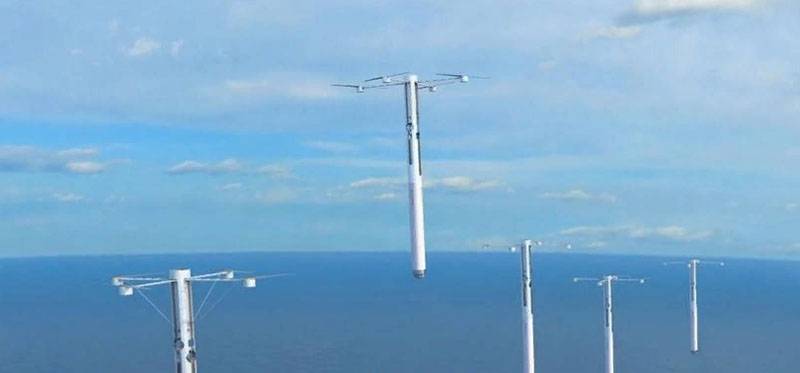 From the publication:
It can be like swords hanging over aircraft carriers, which can at any moment sink to his deck with fatal consequences for him.
The author of the publication says that all this looks like a script for a science fiction film, but the developer (the author of the idea) already says that he is ready to create it
weapon
at a price of about 10 thousand dollars per unit. " It is noted that several dozen such launch vehicles with drones and warheads will be enough to destroy both carrier-based aircraft and the entire AUG.
From the publication:
Costs are relatively low.