At the Donguz training ground in the Orenburg region, a ceremony began to launch large-scale military maneuvers designated by the Ministry of Defense as "Center-2019".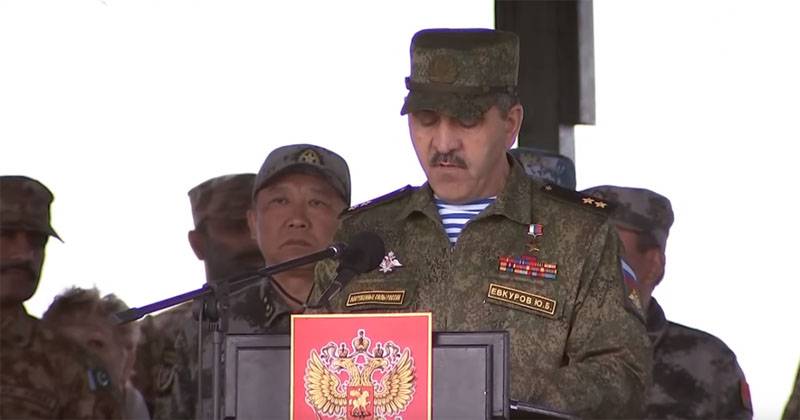 These are the most ambitious exercises that are not planned for the current year. The command notes that the "Center-2019" at the same time become the final stage of combat training.
Deputy Minister of Defense Yunus-Bek Yevkurov addressed the military personnel participating in the maneuvers. According to Lieutenant General Yevkurov, the strategic command post exercise will be held with the participation of not only Russian troops, but also contingents from other countries. Particular attention is drawn to the fact that military maneuvers of the armies of India and Pakistan will take part in the maneuvers.
In addition, the secondary school will be held with the participation of servicemen from Kazakhstan, China, Tajikistan, Uzbekistan and Kyrgyzstan.
One of the tasks that the military will jointly solve is related to countering terrorist traffic, including through the countries of Central (Central) Asia. To solve the problem, a strategic direction has been identified - Central Asian. According to the legend of the exercises, extremist groups announced the creation of a new state in southern Russia. The ringleaders are trying to extend their influence to the regions of the Russian Federation and neighboring countries. The Ministry of Defense of the Russian Federation creates a shock fist, which ultimately must restore the constitutional order in the conditionally occupied territory and defeat terrorist gangs.
SKSH will last until September 21. A total of about 130 thousand troops and over 20 thousand pieces of equipment will be involved in military training facilities in total.