The Iranian Foreign Ministry accused U.S. Secretary of State Mike Pompeo of lying because of his statement about Tehran's alleged involvement in striking oil refineries in Saudi Arabia, and the Islamic Revolutionary Guard Corps threatened to strike at US military bases in the event of military aggression against Iran.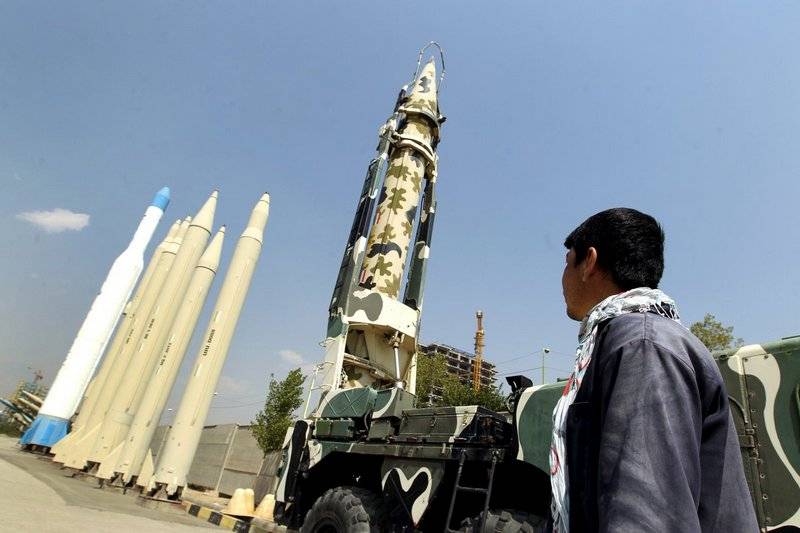 According to Amir Ali Hajizade, the commander of the military-space forces of the Islamic Revolutionary Guards Corps (IRGC), in the event of US military aggression, Iran will strike back at military bases and warships of the United States located in the zone of Iran's missile destruction. According to him, at the sight of the Iranian military are two US bases and one American ship in the Middle East.
Al-Udeid base in Qatar, al-Zafra base in the UAE and one American ship in the Gulf of Oman are under the gun, and in case of a response from America, we would hit them. All ships and bases located within 2 of thousands of kilometers are within the reach of Iranian missiles
- said Amir Ali Hajizade.
In turn, the Iranian Foreign Ministry denied a statement by the head of the US State Department, Mike Pompeo, about Iran's alleged involvement in striking factories in Saudi Arabia, calling it "an outright lie inherent in the United States."
Recall that the United States previously accused Iran of droning attacks on oil refineries in Saudi Arabia, despite the fact that its involvement in the strike was recognized by the Yemenite Hussites, who are waging a war against the Arab coalition led by Saudi Arabia. At the same time, the United States has already proposed in response to strike at Iranian oil refineries.